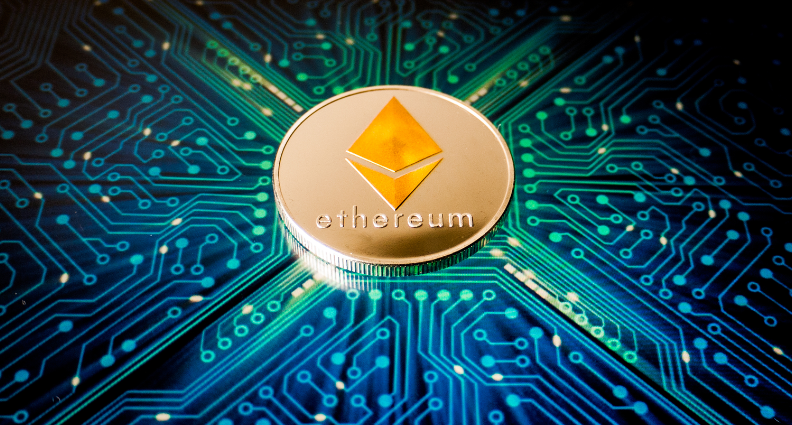 Bitcoin's major event is around the corner. Block reward halving in which mining reward will be halved from 12.5BTC to 6.5BTC is seen as a catalyst for large upside movements.
In the previous week, as halving drew nearer, several Altcoins saw an exodus of investors who deemed it unwise to invest in Altcoins rather than the king coin, Bitcoin. However, for the second-largest cryptocurrency by market cap, Ethereum is seeing increased accumulation.
Blockchain analytics, Santiment noted a spike in ETH accumulation which comes ahead of the ETH 2.0 launch penned for July this year.
Glassnode, on-chain analytics firm also recently indicated that the number of addresses holding 32 ETH which is the exact amount required for validators to stake in ETH 2.0 increased by over 14% since 2019 indicating a demand surge.
ETH/USD Daily Chart
ETH near term accumulation trend could have been favored by its recent bout of sideways trading which crypto investors took as an advantage to increase their exposure to the Altcoin king. Bitcoin bulls had propelled to as high as $10,000 in the previous week while ETH consolidated within the sub-$200 regions for the past few days.
In the meantime, ETH/USD shift hands at $186.84, off the $193.67 intraday level. The second-largest crypto is rising in sync with BTC, which suggests there may be more risk underway whilst the halving of Bitcoin draws near.
Crypto Bulls, Statistics Give Credence to ETH Dominance Ahead of ETH 2.0 Launch
ETH investor growth rate as indicated by recent data depicts that it may stand a better chance than several Altcoins, analysts even positing that it may be the first Altcoin to regain ground against BTC.
ETH 2.0 which will be hallmarked by a reduction in ETH issuance and "burning" presumably marks a new dawn for staking as investors look forward to passive returns compared to the popular buy-and-hold alternative.
The summary of a recent ConsenSys survey showed that amid 287 ETH holders, 62% had the exact amount required for staking-32 ETH and beyond, out of this percentile, 65% showed staking interest.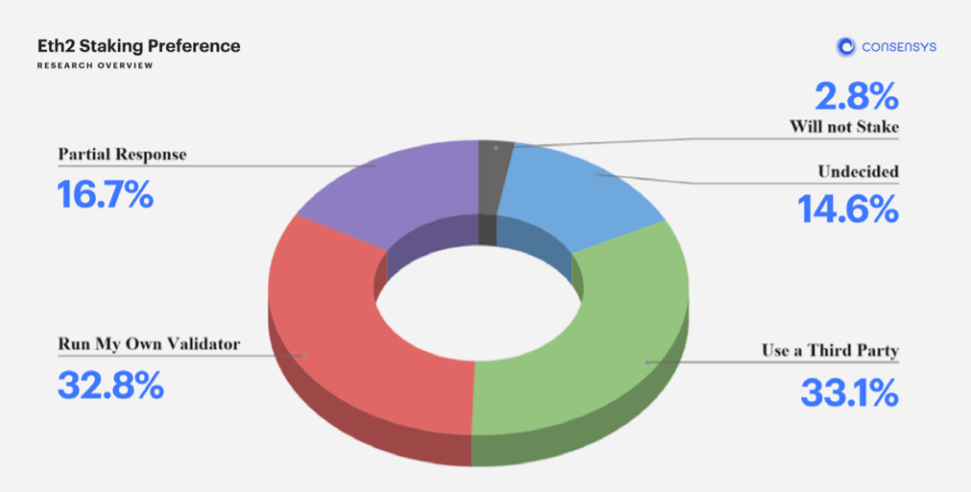 Source: ConsenSys Report
Of noteworthy is that nearly half of the ETH holders surveyed indicated a basic to average knowledge of staking and ETH 2.0 reward.
Mike Novogratz, CEO of Galaxy digital sees ETH $20 billion market cap as a result of network growth positing that the fact that ETH stands as a potential store of value may have contributed to its market cap. He went ahead to state that Ethereum should be valued in the crypto-space the way Wall Street values Facebook.
Recently, the debate as to which is a "better money" between Bitcoin and Ethereum sparked a buzz on Twitter with most claiming that Ethereum is used as money most often than Bitcoin, coupled with recent on-chain data affirming that ETH is money.
Image Credit: ConsenSys, Shutterstock