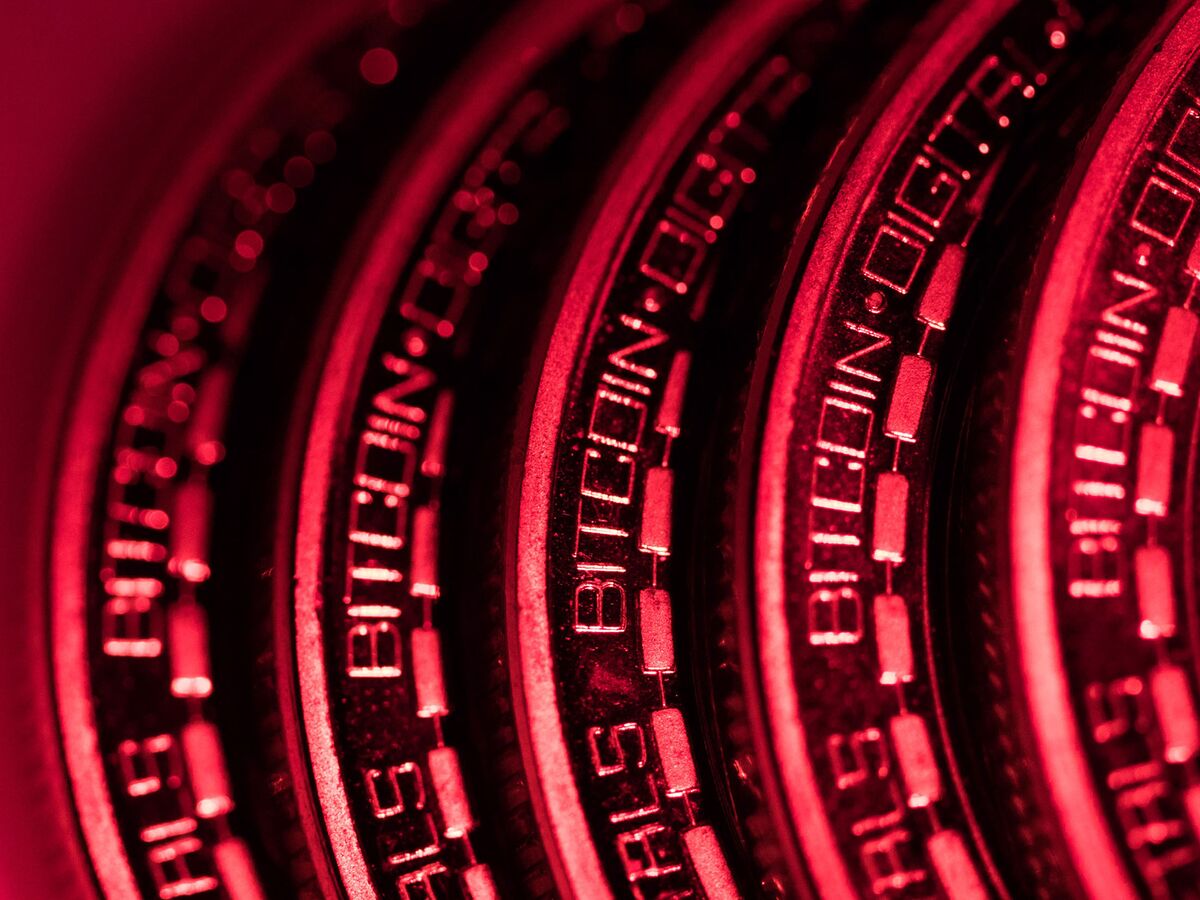 Bitcoin slumped over the weekend after rising back above $10,000 late last week.
The largest cryptocurrency fell 10% on Sunday according to Bitstamp pricing, its biggest one-day drop since March 12. It has dropped 13% from Friday and traded at $8,669 as of 7:45 a.m. in Hong Kong, according to composite pricing on Bloomberg.
Bitcoin Tops $10,000 First Time Since February, Before Halving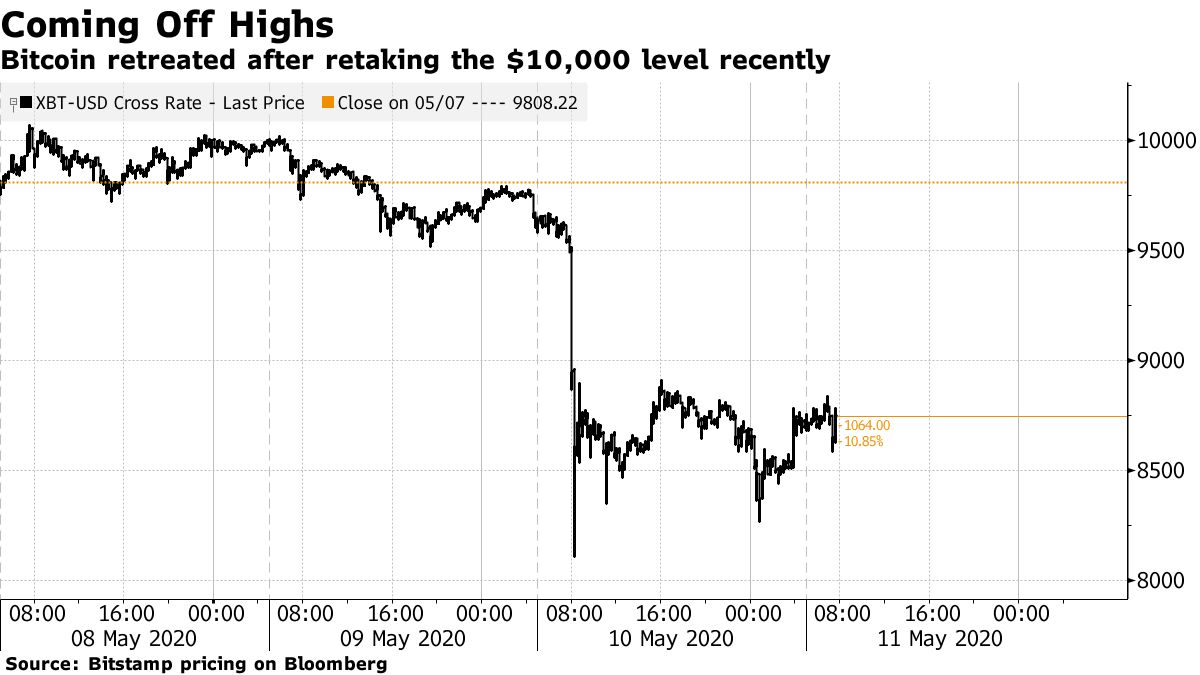 The volatility in Bitcoin comes in a week when a halving is expected, an event that happens about every four years and slows down the rate at which new tokens are created — an intentional feature designed to control inflation.