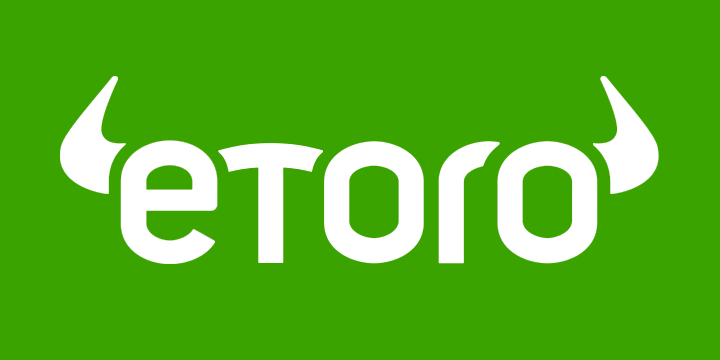 Monero is a secure, untraceable cryptocurrency that's popped up on the radar of savvy investors recently. This guide will show you how to buy and trade Monero in 2020.
Where to buy Monero
Read on to find out more about Monero and how it works, or skip ahead to our step-by-step buyers guide if you're ready to invest.
Key Features

Accepts customers from the USA

Award-winning Cryptocurrency trading platform

Wide variety of crypto assets

One of the fastest growing brokers in the world
Cryptoassets are highly volatile unregulated investment products. No EU investor protection. eToro USA LLC does not offer CFDs and makes no representation and assumes no liability as to the accuracy or completeness of the content of this publication, which has been prepared by our partner utilizing publicly available non-entity specific information about eToro. Your capital is at risk.
What is Monero?
Created in 2014, Monero is an untraceable, decentralised cryptocurrency. The name Monero comes from the Esperanto for 'coin', and thanks to the application of a special kind of cryptography, all Monero transactions remain private and anonymous. 
As well as the privacy angle, another of the key selling points of Monero is the focus on fungibility, meaning its potential interchangeability for goods and services. 
How does Monero work?
Just like BitCoin (BTC), Monero (XMR) is a form of digital cash. The big difference between the two cryptocurrencies is that Monero is completely private. Each Monero wallet has a public address which can be used to receive funds, but transactions remain untraceable and unlinkable as Monero uses an obfuscated public ledger, so outside observers can't see any information about the transaction. 
The way this works is that Monero first sends funds to a one-time public address so that after the transaction has been made, no record of it exists. This doesn't mean that the transactions are invisible to everyone as the recipient has a secret view key they can use to check that the correct amount was transferred. 
How to buy Monero online – step-by-step guide
Step 1. Get a Monero wallet
As Monero continues to grow in popularity, there are plenty of digital wallets to choose from and we recommend that you use a wallet rather than leaving your funds in the exchange as it's much safer. 
Here are our preferred Monero wallets:
Ledger Nano X: Ledger Nano X is a fairly new Bluetooth-enabled hardware wallet that supports Monero for use with iOS, meaning you get the best of both worlds with the accessibility of a software wallet and the security of a hardware wallet.  
Monerujo wallet: Monerujo is an Android compatible wallet that's easy to install and use and features an array of handy tools such as an inbuilt QR code scanner and the ability to seamlessly pay BitCoin addresses.  
Monero GUI Wallet: The Monero Gui wallet is a desktop wallet that comes with an easy to use interface that will suit beginners and more experienced users alike.
Step 2. Find a Monero exchange
There are many exchanges on offer if you want to buy and sell Monero, and each has its own advantages and disadvantages so it's a good idea to do your homework. To get you started, here are two of our favourite exchanges: 
Kraken: Founded in 2011, Kraken is one of the biggest and most trusted cryptocurrency exchanges around and, in 2020, is a great place to buy Monero. It's US-based but has links with banks in Germany and Japan. Kraken users can trade a wide variety of fiat currencies and cryptocurrencies on the platform. 
KuCoin: KuCoin has five-million worldwide users and is one of the more advanced trading platforms out there, but don't let that put you off if you're new to the game as it's simple to use, safe and can be accessed via a desktop computer or via Android and iOS phones. 
Step 3. Withdraw your Monero
We always advise moving cryptocurrencies out of the exchange as soon as possible, as while the exchanges work hard to ensure they remain secure, it's always safer to keep your digital cash in a wallet. To transfer Monero from the exchange to your wallet, find the transfer section in your exchange account and paste your wallet address into it. 
How to trade Monero – step-by-step guide
If you don't want to own Monero and are only interested in trading it, you don't necessarily need a Monero wallet, but to make things easier, you might want to use another cryptocurrency to buy Monero with as there's less support for buying it with fiat currencies.
Step 1. Find a broker
Choosing the right platform can seem daunting at first. There are hundreds of comparison lists out there and without looking too closely, one platform can seem similar to another.  The first thing to look out for is whether the platform supports Monero as there aren't that many compared to BitCoin. Our top picks are Plus 500, UFX and XTB. 
Step 2. Deposit money
As mentioned above, the best way to buy Monero is by using BitCoin rather than fiat currencies. Once you've acquired your BTC, you can make a deposit. 
Step 3. Decide how you'd like to trade
Spread betting and CFD (Contract For Difference) are the two ways to speculate on cryptocurrencies like Monero. The two methods aren't that dissimilar, but if you've never traded derivatives before, it's well worth looking at the differences in a little more detail.
Step 4. Start trading 
Most, if not all, exchange platforms allow users to set up demo accounts, and if this is your first time trading, it's definitely worth taking the time to have a look around before you jump in as cryptocurrency trading can be risky. Traders can make and lose money very quickly and Monero has been significantly volatile in recent months. 
This movement makes Monero an exciting prospect as this is what you'll be speculating on by taking a long or short position. If you think Monero will fall in value you would take a short position (meaning buy) and if you think it will rise, you would take a long position (meaning sell). 
Still undecided?
Pros
---
Monero is private unlike BitCoin where anyone can see how much you have
Thanks to the privacy of Monero, it's more fungible than other cryptocurrencies
The team behind Monero are world-class developers and researchers
Monero has a superior mining algorithm
Cons
---
Monero might be too volatile for first-time investors
While Monero is widely accepted, it's not as popular as Bitcoin
Less support for buying Monero using fiat money