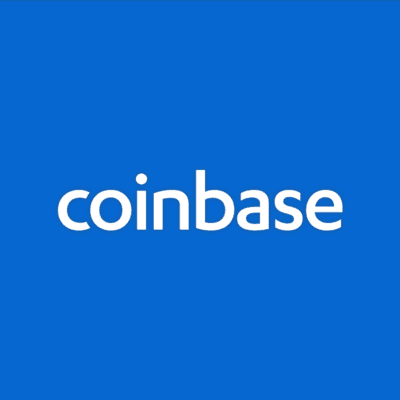 Coinbase has announced that the company now supports OmiseGO (OMG) at Coinbase.com and in the Coinbase Android and iOS apps. Its standalone, independently-capitalized business Coinbase Custody has announced the launch of staking for Cosmos and the selection by FTX to be Primary Custodian.
OmiseGO support
OmiseGo (OMG) is an Ethereum token that powers the OmiseGo smart contract platform, which allows businesses and individuals more financial freedom through financial services and investments. It enables to offer and access a wide range of financial services, and invest, exchange and spend digital assets anytime, anywhere. The platform's goal is to facilitate moving funds between payment systems and decentralized blockchains like Ethereum. The OmiseGO Network enables instant, peer-to-peer transactions in real-time, facilitating financial services across geographies, asset classes and applications.
According to the announcement, Coinbase customers can now buy, sell, send, convert, receive, or store OMG. OMG will be available for customers in all Coinbase-supported regions except New York State.
Cosmos staking and FTX selection
With FTX choosing Coinbase, the roster of world-class institutions to trust Coinbase Custody and Coinbase Custody International include firms like Grayscale Investments, Polychain Capital, a16z crypto, and many more.
With Coinbase Custody as the primary custodian for FTX, the firm will be responsible for the storage of its ERC-20 exchange token, $FTT. Coinbase is also providing its clients with the ability to use their Cosmos assets to earn rewards through staking without having to put their funds at risk. It currently offers staking for Tezos ($XTZ) and Algorand ($ALGO).
Coinbase Custody claims to be the first crypto custodian to offer staking and active governance for digital assets held in safe, offline storage. Cosmos is a Proof-of-Stake (PoS) blockchain designed to improve the interoperability between blockchains. PoS assets, like Cosmos, incentivise participants to help secure the network by "staking" their assets to a validator who runs open-source blockchain software in exchange for sharing in the rewards for mining blocks. Similar to Tezos staking services, Cosmos staking service leverages existing offline storage systems, thereby offering clients the ability to stake their ATOMs without compromising on asset security.
Clients can simply log in to their accounts and use a simple user interface to start staking their Cosmos assets. They can decide the stake amount and whether to delegate to Coinbase Custody or a third-party validator.
Founded in 2012, San Francisco based Coinbase's mission is to create an open financial system for the world. It is a digital currency wallet and platform where merchants and consumers can transact new digital currencies like bitcoin, ethereum, and litecoin. The company is committed to serving a broad spectrum of institutional clients, including exchanges, brokerages, hedge funds, family offices, and endowments. Its institutional range of products provides a seamless, robust, secure and compliant ecosystem for clients to trade, store and interact with their crypto. The FinTech is planning to invest in new tools to help people understand and explore cryptocurrencies.