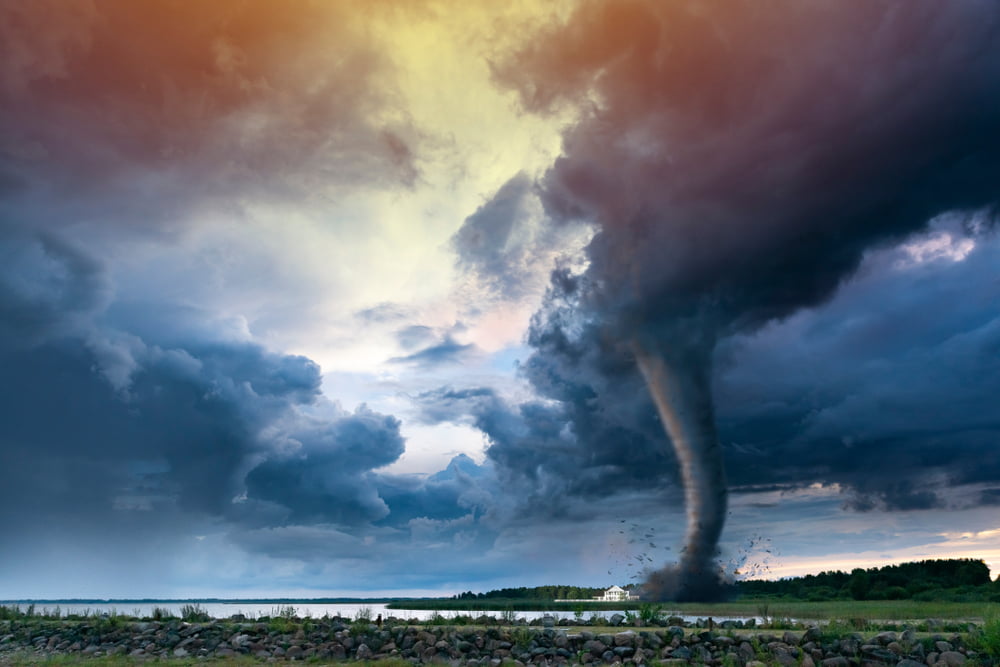 Tornado Cash, a privacy coin mixing tool for the Ethereum network, is now completely permissionless. According to the company's blog post, from now on the code that runs the service will perpetually self-execute, which means that it is completely decentralized and unstoppable.
Code is Now Law at Tornado.cash
Privacy on Ethereum has just been kicked up a notch, as one of the network's premier coin mixing services has now gone completely permissionless. According to an official announcement from the company, coin mixing service Tornado Cash is now trustless.
The company has just completed a smart contract upgrade that has created a code that is perpetually self-executing. The upgrade followed the company's trusted setup ceremony, an elaborate process that relies on computation from multiple parties in order to generate a crucial pair of cryptographic keys that would protect the protocol from manipulation. With over 1,100 contributors, Tornado Cash said that this has been the largest trusted setup ceremony to date.
All of this allowed the company to set the operator address to 0x000000000000000000000000000000000000 on all instances, making all contracts immutable and unstoppable.
What Does This Mean For Ethereum Users
Tornado Cash first launched in August last year, with the company calling the service an "audited experimental software" due to the fact that its developers had full control over the user funds through a multi-signature wallet.
As a coin mixing service, Tornado Cash mixes your cryptocurrency transaction with various other coins and then sends smaller units to the address you selected. To do so, the company must collect all of the transactions into one place—a smart contract or a wallet from where the mixing is essentially done.
The latest upgrade has now made Tornado completely permissionless, which means that no one can modify the smart contracts and the protocol is decentralized and unstoppable. The company and its developers now have no control or any role in relaying transactions.
In the announcement the company said will continue working on the next major version of Tornado Cash, version 3.
"We want to replicate Zcash features onto Ethereum mainnet which would allow private transfers of arbitrary amounts, and the ability to transfer ownership of tornado.cash notes within the pool," the company said.