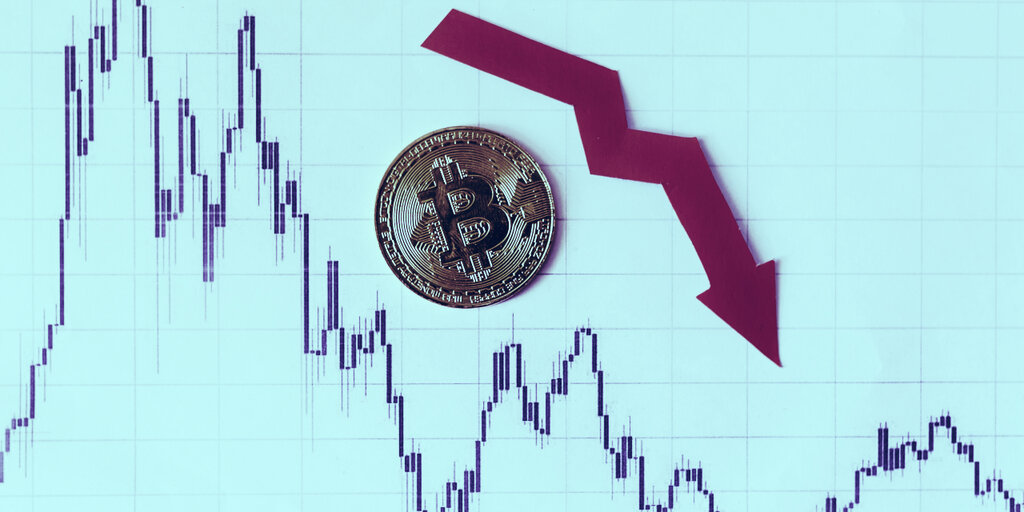 In brief
The price of Bitcoin fell 15% in minutes starting at 5PM PST.
Whales were blamed, as usual.
Expect more of same as we head to the halving next week.
Here we go again. Bitcoin (and just about everything else) crashed 15% during a 7 minute period when a whale or whales unloaded their BTC. At around 5:26 PM PST, Coinbase went down as well, but service was restored by 6:14PM.
The top 10 coins by market cap, as usual, saw similar declines, with Ethereum plummeting from $210 to $191.
Apparently, whales started liquidating their BTC positions in $2 million chunks just as the clock struck 5 PM in California. Bitcoin dropped from $9561 to $8570 in just under 30 minutes, before perking up to $8770, where it appeared to level off as of this writing.
The crash was met with predictable reactions all the way around. New York University Economics professor Nouriel Roubini did his usual Dr. Doom thing: "Massive pump & dump, spoofing, front running, wash trading! Total scam!" BlockFi CEO Zac Prince tweeted that he had been eating dinner and "missed the pure bottom here..but still glad to pick up more under 9k." And CNBC Crypto Trader host Ran Neuner wryly tweeted, "Is it the end of Crypto again?"
Expect more thrills and chills and outlandish whalish behavior as we head into Bitcoin's halving next week.
Disclaimer
The views and opinions expressed by the author are for informational purposes only and do not constitute financial, investment, or other advice.