Let's learn everything there is to know about buying and selling Ethereum in 2020. This step-by-step guide will help you start trading with one of the fastest-growing cryptocurrency on the planet.
Bitcoins are not in reach of everyone any longer. So, in such a case, what other options do these people have available? That is where Ethereum currency comes in. Ethereum (ETH) was founded in 2015 as a blockchain currency project.
Today, after four years, ETH has become the second-largest cryptocurrency with a market share of over 30 percent. As of the writing of this article, over 110 million ETH coins are in circulation around the world.
Just like Bitcoin, ETH is not just a currency of exchange but a currency of trade and investment. In the last three years alone, Ethereum has grown from $2 to $1500.
What Is Ethereum?
The purpose of bringing Ethereum to the market was to penetrate the financial sector. Since Bitcoin is already in the market but it is limited to a few million coins. The people behind Ethereum wanted to change that.
ETH has a concept of smart contracts. These are transparent contracts that do not need a third party or an arbitrator to form them. With these smart contracts, users can send or receive money without any platform or third party service that keeps transaction fees.
Similarly, another advantage of Ethereum over Bitcoin is that it is a lot faster in transactions. A Bitcoin transaction takes over 10 minutes but an Ethereum transaction takes around 16 seconds. It can do as many as 16 transactions per second while a Bitcoin-only supports 7 transactions per second.
Best Exchange to Buy Ethereum in 2020 – Etoro
EXCHANGE

RATING

FEATURES

VISIT


Excellent Reputation

Regulated PlatformVariety of CoinsAvailable via App

66% of retail investors lose money
when trading CFDs with this provider
Pros & Cons of Buying Bitcoin
The Pros
✅Ethereum has grown on to become the second-largest cryptocurrency of the world;
✅It takes a lot less time for a single transaction of Ethereum in comparison with Bitcoin;
✅Ethereum is the pioneer of smart contract technology;
✅Heaps of developers are opting for Ethereum for their smart contract needs;
✅Ethereum doesn't have a mining limit so more coins can be added to the system depending on need. This makes it a sensible currency for trade;
✅Has a team of developers actively working on the source code.
The Cons
❌Still faces many issues such as the scalability problem;
❌Countries are reluctant to embrace it as a medium or transaction.
❌Things to Consider When Buying Ethereum
❌Now that you have decided to buy Ethereum, here is a list of things that you should focus on.
Choose a Trustworthy Ethereum Exchange
Since this is the first time you are buying an Ethereum coin, we would suggest choosing a cryptocurrency trading platform that is trusted. There have been just too many cases of cryptocurrency frauds.
The problem with these currencies is that if you lose them once, you can't get them back unless the person who takes them from you gives them back. To make sure that you have the right
Ethereum exchange, see for the following signs:
Their rating and reviews on cryptocurrency trading websites.
Their social proof. Do they exist on social media? Are they receptive?
Do they accept payment methods such as credit card, PayPal, Skrill, and various others?
What people say about the trading platform on Reddit, Quora, and other QnA websites.
KYC Ethereum Purchasing
Ethereum is also sold by some third parties who would want you to submit your information to them. This process is called Know Your Customer. Third parties authorized to sell Ethereum currency need to track the users they have.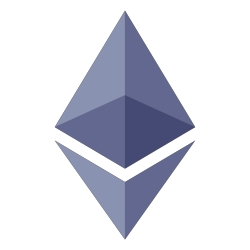 They would require either the government issued NIC, bank statement, address information, or some other means of identifying the users.
Ethereum Trade Regulators
At the same time, you should also keep an eye for the Ethereum trade regulators. Unlike Bitcoin, Ethereum is decentralized but controlled by a single authority. They provide the regulations of how the currency is supposed to work in the world.
Currently, the Ethereum currency is mined and traded. These are the two best ways to get your hands on Ethereum. However, there are talks of Ethereum being changed to Proof of Stack from Proof of Work.
With Proof of Stack, consensus will be the key to mining new Ethereum units. This will keep control over their demand and trade.
Finding a Decent Ethereum Wallet
Before you get started with buying Ethereum, you would need an Ethereum wallet that can hold the currency you want to purchase. There are multiple digital wallets available that you can use to store your cryptocurrencies.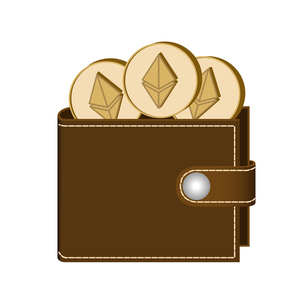 Ethereum wallets work in the same way as any other cryptocurrency wallet. You would need a private and a public key and that key would be stored in the wallet you have. You can get a paper wallet for completely free. Just print out your keys on a piece of paper and keep it somewhere safe.
However, you need to buy digital wallets and hardware wallets from the respective sellers.
Transaction Fees
Another thing to consider when buying Ethereum coins is the transaction fees of the platform where you are buying from and the currency transaction fees. For buying Ethereum through crypto platforms, you would be charged 1% transaction fees.
If you are buying them using a debit or credit card, then the transaction fees of these debit and credit cards will be 4%. Combined, you will be charged 5% transaction fees for buying Ethereum currency.
Make sure to search for ways that can decrease your transaction charges. For example, PayPal charges a flat 2.5% transaction fee and 0.25cents as charges. So it is a much viable option in comparison with credit cards.
You should also remember that the transaction fees are increased when the demand for coins is more. The cryptocurrency platforms have increased their transaction fees to 2% in the past when Ethereum prices increased to $1500.
More on Ethereum Wallets
We believe that Ethereum wallets need to be discussed in more detail. So, here is everything you need to know.
Paper Wallet
Simple paper wallets that come with a QR code and printed private and public keys. These are the least secure way of keeping your cryptocurrencies.
If you have around a few coins, then perhaps buying a paper wallet to store them would be a good idea. But when you think about storing coins worth thousands of dollars, then paper wallets are a waste.
Mobile/Web/Desktop Wallet
Ethereum mobile and desktop wallets work similarly. You can have full-node or half-node wallets. The full-node Ethereum wallets keep the whole blockchain on the wallet. This data can be in gigabytes. However, a half-node wallet is just the address of your Ethereum cryptocurrency.
It is up to you to choose a wallet. Half-node wallet will require a third-party service such as the cryptocurrency trading platform to connect with the blockchain and make transactions. Mobile and desktop wallets also come with two-factor authentication (2FA). You can secure them even further with a cold wallet also known as a hardware wallet.
Hardware Wallet
Hardware wallets are just separate devices that you can use to keep your cryptocurrencies secure. Consider them as a key to your crypto wallet safe. The benefit of having a hardware crypto wallet is the security it offers. Even if someone steals a crypto wallet from you, the data in it will remain safe since it is passcode protected.
Moreover, you can copy that data to another device or get it downloaded on your mobile. Most hardware wallet providers also ensure that the passcode on the crypto wallet changes every 24 hours or a duration you set. This provides maximum security to users whose bread and butter is Ethereum trading.
Where to Spend Your Ethereum Coins?
There aren't many stores that are accepting Ethereum as a currency for now, neither in Japan nor in the USA. So, you can either buy products available online on different websites or convert your Ethereum coins into hard cash through cryptocurrency ATMs. Or, convert your ETHer coins into Bitcoins using cryptocurrency ATMs.
Mostly, Ethereum is used for investments right now. So, you won't find a lot of places that accept Ethereum as a way of transaction. Bitcoins, on the other hand, are accepted in over 121 countries. So they have a better chance at transactions.
We hope that you are now aware of everything there is to know about buying Ethereum for the first time. There's tons of information available online, considering the popularity of Ethereum. Keep browsing our website for even more useful insights, if Ethereum is the cryptocurrency for you.
Best Exchange to Buy Ethereum in 2020 – Etoro