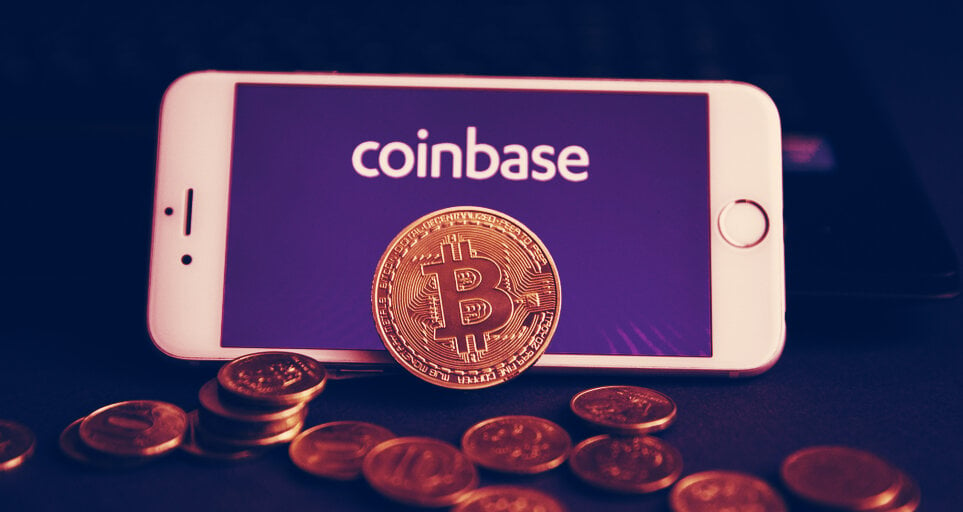 Major US crypto exchange Coinbase, as well as its professional-focused arm Coinbase Pro, experienced severe technical difficulties as the price of Bitcoin surged over 15% overnight on April 30. The last time this happened to this degree was summer 2017, which was followed by Bitcoin's biggest investor influx to date.
Yet this time around, the underlying factors might be quite different.
Just like the last time, Coinbase crashed under huge trading volumes. Yesterday 61,000 Bitcoin was traded on the exchange, worth $540 million.
The exchange has seen levels of activity just shy of the bull run in 2017. So far this month, over 990,000 Bitcoin ($8.7 billion) has been traded on the exchange, just shy of the 1.03 million Bitcoin ($9.3 billion) that was traded in December 2017.
Speaking to Decrypt, Pedro Febrero, an analyst at Quantum Economics, noted that during the December 2017 bull run, there was a huge spike of new entrants in the market, which significantly increased the load on Coinbase's platforms.
The Bitcoin halving is the driving factor
At the same time, global interest in Bitcoin is nowhere near the levels of late 2017 today, according to Google Trends.
"What I think this means is: there haven't been many new entrants, however, a lot of people who already possess Bitcoin and altcoins seems to be re-active again," Febrero told Decrypt, adding that "Therefore, the agitation in the Bitcoin market has been mostly due to current holders. My best guess? People are preparing for the halving event and trying to scoop some sweet BTC before supply halves."
As Decrypt explained previously, the Bitcoin halving is an event where mining rewards—and, consequently, the rate at which new coins are being minted—are cut in half. And the next halving is just around the corner, currently scheduled to take place on May 12.
No FOMO…yet
According to crypto analyst Jason Deane, Bitcoin trading volumes have been steadily growing since early February and dramatically increased in the last few days, creating a sudden spike that some platforms had troubles handling.
"The surge in price in late 2017 was primarily caused by unfounded retail FOMO ["fear of missing out"], this time we have the halving—where people may be trying to secure as much Bitcoin as they can at the last minute—and a very unpredictable financial landscape in general. As a result, this is a totally different set of drivers," Deane explained to Decrypt.
Both experts agreed that it seems like people are indeed trying to secure more Bitcoin before the forthcoming halving, driving the price up.
While the crypto market is highly unpredictable, Deane noted that "there will probably not be the same number of retail FOMO buyers as [in 2017]."
"There may be a short term surge as people secure Bitcoin (who are already active in the space), but not sure this is a true bull market, or even if it will go that way in the near term," he concluded.
Echoing this sentiment, a new report by CryptoCompare also explained that conditions of next month's halving are completely different from the previous two. But it cast doubt on the idea that the halving will boost the price of Bitcoin. But with the price of Bitcoin breaking through $8,000 and $9,000 in a single day—there's plenty of volatility to go round.
Tips
Have a news tip or inside information on a crypto, blockchain, or Web3 project? Email us at: tips@decrypt.co.