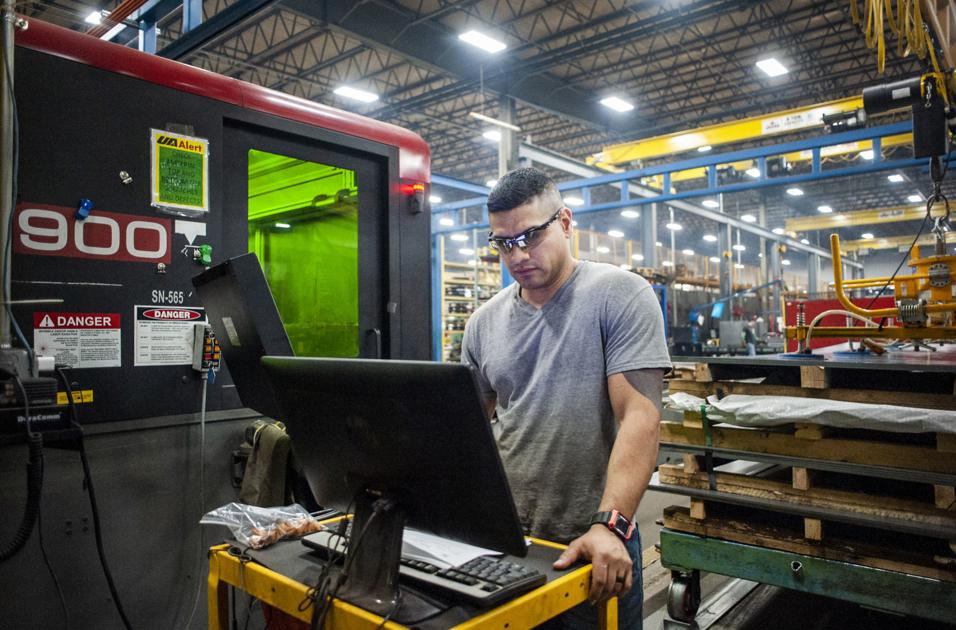 United Alloy has announced plans to shut down its Janesville plant for two weeks in June and July as the metal fabricator works through COVID-19 ripples in the supply chain it serves.
United Alloy President Luke Jaynes told The Gazette on Tuesday that United plans a "timed shutdown" between June 28 and July 11 to align with short-term, rolling shutdowns at dozens of U.S. and Canadian companies that United Alloy supplies.
United Alloy produces and sells prefabricated metal cases, boxes, tanks, trailers and other equipment for use in machinery and large electrical systems.
Jaynes compared his company's planned shutdown to automakers idling plants for a few weeks during lulls in demand. During those periods, companies use the time to tackle plant maintenance and retooling.
The same has been happening at dozens of plants operated by companies United Alloy supplies, Jaynes said.
"If demand is soft, it gives them (United Alloy's customers) an opportunity to shut down, keep their workforce and get some maintenance done at their facilities," Jaynes said. "We just kind of are following suit with what they (customers) are doing."
Under United Alloy's plan, employees will be furloughed during the shutdown. They'll have the option of collecting partial unemployment, Jaynes said.
United Alloy had been on a multiyear growth trend, and because of that the company has not had any planned maintenance shutdowns the last few years.
Jaynes said United Alloy considers the shutdown a response to short-term shifts in the economy and the manufacturing supply chain, some of which are linked to the COVID-19 pandemic. United is heavily involved in producing equipment used in the nation's electrical grid, which is aging and in need of constant upgrades. Jaynes said that factor alone offers safeguards for the company during economic recession.
Jaynes said his company expects a rebound in demand in the near future.
"All these states are reopening now. We think as long as there's no new (COVID-19) spikes or anything that we'll start to see things come back. That's our optimistic view on things. We haven't had any customers or anything with any outbreaks or anything like that. It's just an opportunity for them to retool."