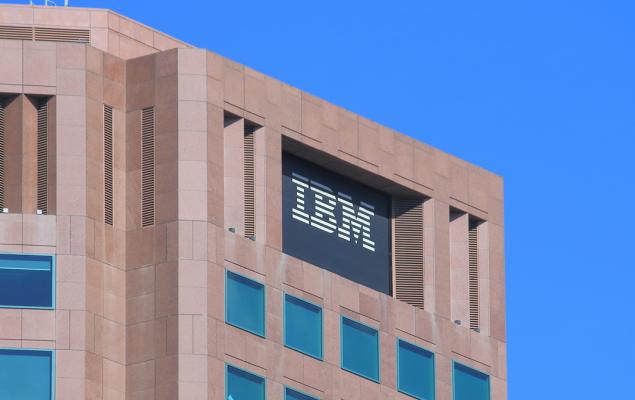 Coronavirus crisis has presented new challenges and exposed several loopholes in our digital ecosystem. The prominent issues that have surfaced are data tracing, security, visibility and management, and supply chain supervision.
Evolution of blockchain practices in a bid to address these challenges is expected to democratize the benefits of blockchain technology in the days ahead and aid in countering the pandemic in an efficient way.
Blockchain-based automated system is transparent and incorruptible, and meant to provide unaltered information. Since blockchain utilizes a distributed consensus, it is difficult to tamper with the records without being noticed by an entire network. Thereby, the possibility of monetary losses is low with minimum chances of double counting and hacking.
The technology is being utilized to enhance smart payment systems, secure financial transactions, advance shipping and transportation, modernize government agencies and institutions, and even detect critical illnesses.
Growth in IoT, autonomous vehicles, AR/VR and wearables and other connected devices, and coronavirus crisis induced rapid adoption of cloud computing are expected to drive the adoption of blockchain technology.
Notably, Coherent Market Insights estimates the blockchain technology market to witness a CAGR of 58.7% between 2019 and 2027.
Stocks in Limelight With Blockchain-Based Developments
The evolution of food tracing by leveraging blockchain technology deserves a special mention. International Business Machines (IBM – Free Report) is a pioneer and undisputed leader when it comes to providing blockchain technology. Recently, Norwegian Seafood Association, Sjømatbedriftene, announced collaboration with IBM in a bid to utilize blockchain for seafood traceability and enhanced visibility across supply chains.
The Association will adopt the IBM Blockchain Transparent Supply solution to enhance the delivery of products to stores based in the United States and Canada.
Markedly, Norway happens to be the second-largest exporter of seafood globally with seafood exports worth over 2.7 million tons in 2019. Further, per ReportLinker report, blockchain supply chain market is expected to see a CAGR of 80.5% between 2019 and 2025. These factors instill optimism in the latest development.
 
Moreover, IBM, currently carrying a Zacks Rank #3 (Hold), is anticipated to benefit from robust adoption and broad-based availability of IBM Blockchain World Wire — a blockchain driven global payments network. The network is aimed at accelerating and optimizing cross border payments.
DocuSign (DOCU – Free Report) is a popular name for authenticating documents over the Internet through electronic signature. The stock, with Zacks Rank of 2 (Buy), leverages blockchain technology to enable customers adapt to smart tech and make paper agreements digital. You can see the complete list of today's Zacks #1 Rank (Strong Buy) stocks here.
The company's Trust Service Provider model helps users to integrate any blockchain-based identity providers and enhance security while authenticating a signer.
 
Notably, per ResearchAndMarkets data, the blockchain identity management market is set to hit $1.93 billion by 2023 from $90.4 million in 2018 at a CAGR of 84.5%. This projection favors prospects of the company.
Microsoft (MSFT – Free Report) is focusing on developing advanced Azure-powered blockchain solutions in decentralized identity space.
The beta version of the tech giant's Bitcoin-backed decentralized identity tool — ION — went live in early June on mainnet. The tool is aimed at fast-tracking of data, which can be utilized by anyone to improve the reach of the coronavirus crisis response programs.
Moreover, the acquisition of GitHub, touted to be the largest open source repository, provides Microsoft ample exposure for the development of robust blockchain tools.
 
The above factors are likely to provide an edge to this Zacks Rank #3 stock over cloud rivals including Amazon Web Services (AWS) and Alibaba Cloud that are also eyeing the blockchain-as-a-service market.
PayPal Holdings (PYPL – Free Report) is one bitcoin-related stock that should be on your radar.
The leader in digital payment processes helps merchants to accept crypto payments via partnerships with three major bitcoin payment processors — BitPay, GoCoin and Coinbase. However, as a recent Coindesk report suggests, PayPal intends to commence the direct selling of cryptocurrency to users via built-in wallet functionality.
Per a source familiar with the matter quoted by Coindesk, PayPal plans to "offer buying and selling of crypto" and that the new service is likely to be rolled out "in the next three months, maybe sooner."
Moreover, the hiring push in early 2020, to boost its new Blockchain Research Group, authenticates the rumor to certain extent.
PayPal, currently carrying a Zacks Rank #3, had partnered Facebook (FB – Free Report) for its ambitious Libra project but later withdrew from the same. Notably, the social media giant is now reportedly revamping Libra, amid immense scrutiny, with partners like Lyft, Spotify, and Shopify (SHOP – Free Report) , still on board.
Conclusion
Blockchain services are well poised to gain mainstream adoption in 2020 on breakthrough product rollouts and noteworthy partnerships. Moreover, coronavirus crisis spurred demand for contactless payments, digital transactions and supply chain visibility solutions favor prospects of the technology.
Further, emergence of enterprise blockchain solutions and immense research in the field is paving the way for the technology to gain impetus in the second half of 2020 and beyond.
Looking for Stocks with Skyrocketing Upside?
Zacks has just released a Special Report on the booming investment opportunities of legal marijuana.
Ignited by new referendums and legislation, this industry is expected to blast from an already robust $6.7 billion to $20.2 billion in 2021. Early investors stand to make a killing, but you have to be ready to act and know just where to look.