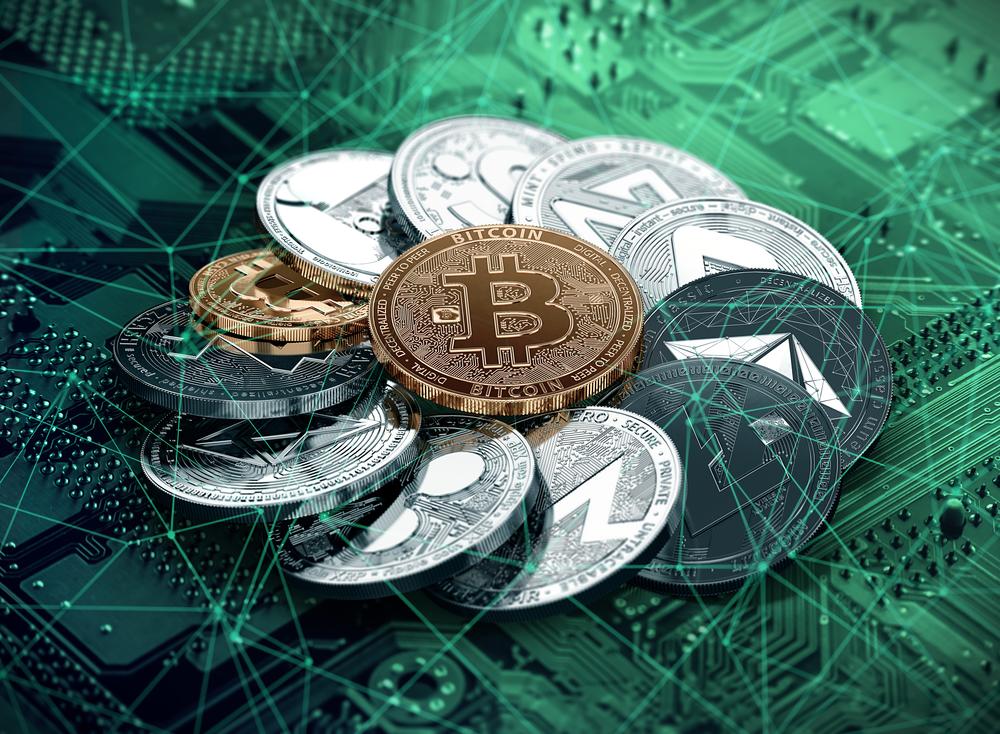 Source: Wit Olszweski – Shutterstock
Bitcoin is trapped in the price range between $9,400 and $10,000 and is currently not finding a clear tren.
The stablecoin Tether has again pushed Ripple (XRP) from 3rd place among the largest cryptocurrencies by market capital.
---
After Bitcoin bounced off the $10,000 mark yesterday, volatility and uncertainty has been rising below the market's momentum. Within the last 24 hours, the Bitcoin price has dropped 3.55% to a price of $9,552.69. At the time of writing, the market capitalization has fallen from $180 billion to $175 billion.
Bitcoin trader Josh Rager describes that Bitcoin closed above the $9,550 support level yesterday in the daily chart, laying the groundwork to target the $10,000 again and test the next strong resistance at $10,300. However, should Bitcoin fall below the $9,150 support level, another correction to $8,000 or lower could follow, Rager said.
Nice close by Bitcoin, bounced off support and holding $9550s on higher time frames

For me to feel bullish, want to see a break and close above $10300s from here

Break support at $9150 and we had back down to mid $8ks

Trade what the chart gives you pic.twitter.com/CzaOH6ocMQ

— Josh Rager 📈 (@Josh_Rager) May 19, 2020
The anonymous trader "Big Chonis Trading" describes in a short video update that Bitcoin is caught in a narrow price range and is currently looking for a clear direction. Selling pressure is relatively high, as there are sell orders on Bitfinex worth 4,200 Bitcoins along $9,600 to $10,300, which could be triggered by a further increase in Bitcoin's price.
$BTC – only so much I can fill in 2:20 seconds but here you go …#bitcoin pic.twitter.com/aTa7dYdqkU

— Big Chonis Trading😷 (@BigChonis) May 19, 2020
Analyst and trader "Byzantine General" explained that Bitcoin has fallen to the important support level along the 9,550 USD mark and it is now important for BTC to attract new buyers to continue the trend of recent days. In his opinion, it could quickly become dangerous for Bitcoin if Bitcoin falls below $9,550 and then below $9,150, as the next major support level along the $8,000 mark could be the target. In this respect, his analysis coincides with that of Josh Rager.
$BTC long.

New theme again by the way. Can't help myself. pic.twitter.com/ndFBkZYbAm

— Byzantine General (@ByzGeneral) May 18, 2020
Bitcoin's fundamentals show weakness
As the data analysis company states in a new report, Bitcoin's fundamental strength has declined slightly after the successful halving. In particular, declining network activity and liquidity put Bitcoin under pressure. The Bitcoin Glassnode Network Index (GNI) shows that Bitcoin's growth continues to be strong, but not at the same level as in the two weeks before the halving.
The GNI is an indicator designed by Glassnode itself that combines several on-chain data into one metric to express the health or strength of the Bitcoin blockchain:
This week's 8 point decrease should not be taken to signify an unhealthy network, but rather a return to the network's previous growth trajectory.
Glassnode further outlines that this metric is still up 70% month-on-month and up 240% in 2020. Significantly, stocks of Bitcoin held on exchanges have decreased significantly. This could indicate that many investors are taking a long-term position, as BTC is stored on a wallet rather than an exchange.
Tether (USDT) overtakes Ripple (XRP)
As early as May 12, 2020, Tether (USDT) had a larger market capitalization than Ripple (XRP), making it the third largest cryptocurrency worldwide. A few hours ago, Tether was able to overtake XRP again with a market capitalization of $8.95 billion ($8.94 billion). At the end of March, Tether's market capitalization was still just under $4 billion, but in the last 50 days more than $4 billion new USDT have been printed.
Tether is a stablecoin that is pegged to the dollar at a ratio of 1:1 and should be fully covered by financial reserves in an account. Earlier lawsuits against tether, however, have raised serious doubts about this alleged fact. Tether is also suspected of being able to manipulate the Bitcoin price, although there are no studies or evidence to support this.

Last updated on