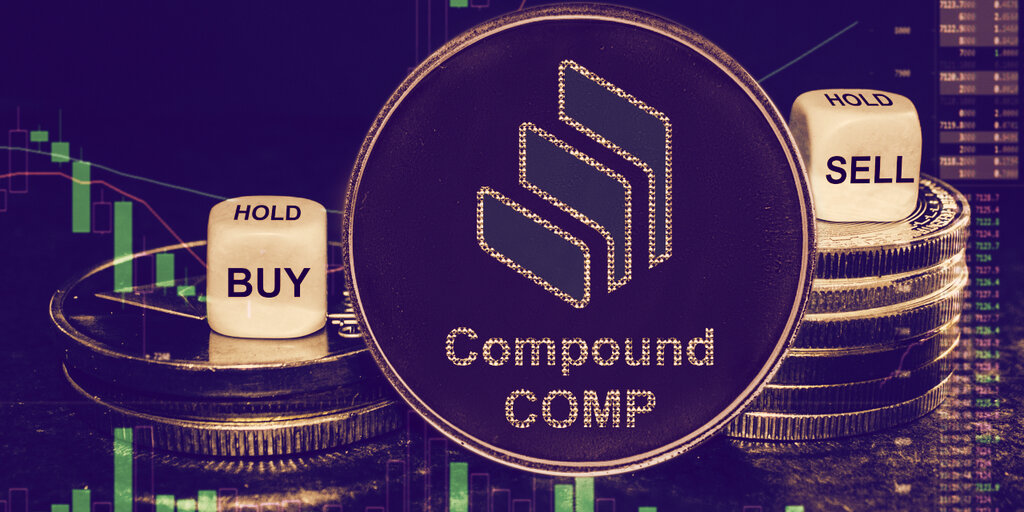 Coinbase is getting in on DeFi's hottest new token. 
Coinbase announced today the introduction of Compound's COMP token across all its platforms, enabling everyday crypto users to buy, transfer, and store COMP along with other cryptocurrencies, such as Bitcoin and Ethereum. (Though, to be fair, COMP is already considerably less hot than it was earlier in the week.)
It's a big step on DeFi's journey from niche crypto use case to dominant crypto narrative, and it's likely to introduce a swathe of new users to the budding group of financial protocols.
Compound is a decentralized finance protocol that allows borrowing tokens locked as liquidity by other users. The COMP token is used for governance of the protocol, giving holders the right to vote on changes to the protocol, like interest rates for stablecoin deposits. 
COMP prices experienced a massive run up following the start of distribution to liquidity providers on the platform, rising more than 500% in the first few days of trading. Since Monday, however, the price of COMP has dropped by about 35%, now trading for roughly $215 per coin.
This isn't the beginning of the relationship between COMP and Coinbase. The token was added to Coinbase Pro, the exchange trading focused half of the Coinbase platform, earlier in June. Coinbase was also an early investor in Compound through the company's venture capital arm, Coinbase Ventures.
The release and attention surrounding the COMP token has proven to be a big boost for the DeFi community, attracting new users and ushering in the practice known as 'yield farming,' where DeFi users leverage a combination of digital assets, stablecoins, and lending protocols like Compound to generate returns that, on an annualized basis, easily outpace returns from investments in traditional financial assets like dividend stocks, bonds, or real estate.
The surging value of COMP is also reflected in the total market cap for DeFi tokens, as tracked by DeFiMarketCap. At launch in April, DeFiMarketCap recorded an aggregate value of all DeFi protocol tokens at around $1 billion. Now, COMP appreciation as well as the initiation of distributions of Balancer's BAL token have helped push that value to more than $6 billion. 
As the DeFi industry continues to mature and more tokens are added to Coinbase, DeFi could be the fire that lights the fuse for the next explosive crypto bull run.
Disclaimer
The views and opinions expressed by the author are for informational purposes only and do not constitute financial, investment, or other advice.