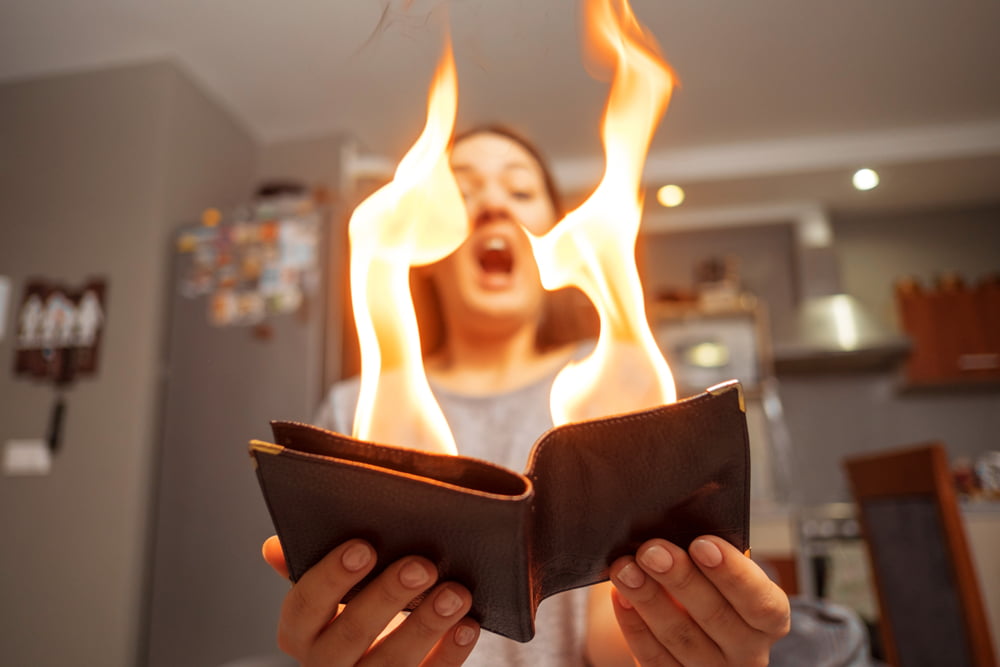 XRP, the underlying token of the Ripple's flagship blockchain, is not a practical cryptocurrency for holding, said a top market analyst.
The statements appeared in the wake of XRP's dismissive performance in 2020 against its better-performing rivals, such as bitcoin.
The analyst said the Ripple token could fall by another 50 percent before it pursues a retracement price rally.
Holding XRP is not an effective strategy, says a top cryptocurrency analyst.
The Ripple blockchain's native asset is down by more than 91 percent from its all-time high, explained the pseudonymous trader, adding that it could fall by another 50 percent from its current levels. He took his cues from a pre-2017 fractal that recorded XRP slipping by almost 95 percent from its then-local top.
While each of XRP's top rival was trading lower from its respective all-time high, the Ripple token so far showed the worst recovery. For instance, in dollar terms, bitcoin as on June 3 was trading 52.13 percent below its all-time high of $20,000. In comparison, XRP was down by 94 percent.
"Clearly, the chart shows that hodling XRP is not an effective strategy," said the analyst. "I don't know how anyone can argue about that. Buying when the market resets after a long deep retrace and shows strength has been a good strategy but you have to sell it."

XRP/BTC Targets
The trader suggested two outcomes out of the XRP's ongoing trend. First, the coin could blow off its weekly top above 2,300 sats and confirm an upward price rally. Second, it could continue falling lower until it completes a 95 percent retrace from its all-time high of 23,924 sats.
"Until then," he added, "who knows what can happen, currently down 91% since ATH but has seen 95% drops before, which is close to another 50% dropdown. So move slow."
Both the cases pointed to a potential pullback on the XRP/BTC charts. The pair is now trading near its worst levels since December 2017. While that could mean that XRP/BTC is bottoming out anytime, it nevertheless exposes XRP as a weaker cryptocurrency than its top rival Bitcoin.
What's Next for XRP
In comparison, XRP is faring better in the dollar-pegged markets. At 5.66 percent YTD gains, the Ripple token is trading higher but remains stuck under strict resistance areas, such as the one shown in the chart below.
XRP/USD is testing its 200-daily moving average (orange) for an initial breakout towards $0.226. Meanwhile, its upside bias is receiving support from a rising trendline (black). The fractal is similar to that of Bitcoin, showing that XRP may be just tailing the top crypto's gains.
Holding XRP in dollar-terms has returned great profits since March 2020. But given the cryptocurrency's underlying investment risks, such as a class-action lawsuit alleging it is a security token, could undermine investors' bullish sentiment.