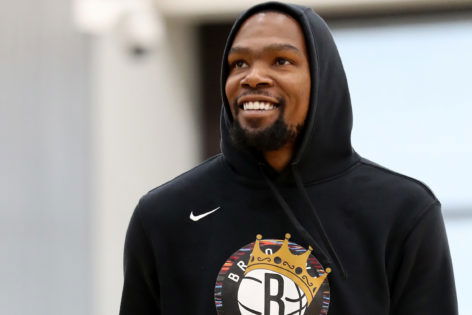 George Floyd's alleged homicide has left people disappointed with law enforcement and the government. So it is surprising to hear that in such times, Kevin Durant is funding a drone startup, which is being used for government surveillance.
Along with his manager Rich Kleiman, Durant co-founded Thirty Five Ventures, an investment company in 2017. Kleiman had previously worked with Jay-Z's Roc Nation and their sports division and had also served as their Vice-President. With Thirty Five Ventures, they have invested in some big names like San Francisco-based Coinbase, investment app Acorns, cloud-computing startup Rubrik and bike-share company LimeBike.
Kevin Durant: Two-time MVP and now a successful businessman
During an interview with Forbes, Durant had mentioned that his negotiations with Nike and Under Armour back in 2014, drove his interest in the investment business. "I learned a lot about the business side through that. It broke things down for me."
In 2016, Durant signed for the Golden State Warriors. This move to San Francisco kicked off this interest. "All the founders and investors come [to Warriors games], and you get to interact with and meet them," Durant told Forbes. "They look like normal people, but they are changing the world so fast and have so much power."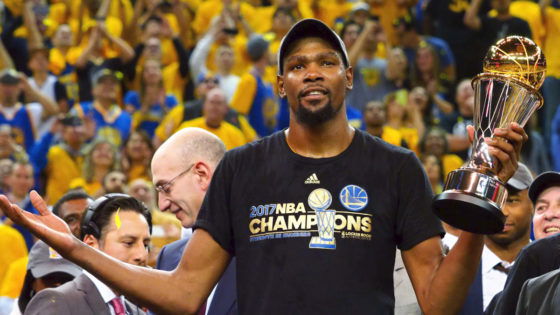 Skydio, the drone startup funded by Durant, was started by ex-Google software engineers Adam Bry and Abraham Bachrach. Called the "selfie drone" it has the ability to track and film a subject on the drone, via an iPhone or Android phone. The company has also received backing from NVIDIA and Andreessen Horowitz.
Kevin Durant is now a minority owner of the Philadelphia Union. @markjburns88 has the details. https://t.co/TlSCDq1pNY

— John Ourand (@Ourand_SBJ) June 4, 2020
On 4th June, Sports Business Journal reported that Durant became a minority owner of MLS side Philadelphia Union. With this move, KD's arsenal of businesses just keeps growing.
With the NBA resuming on the 31st of July, the Nets will be keenly monitoring Durant's injury recovery status. If the Nets try to rush him in, they could potentially see him out for a longer period. Similarly, Kyrie Irving's situation is also unclear. The Nets will be heavily relying on Spencer Dinwiddie and Caris Levert in their absence.