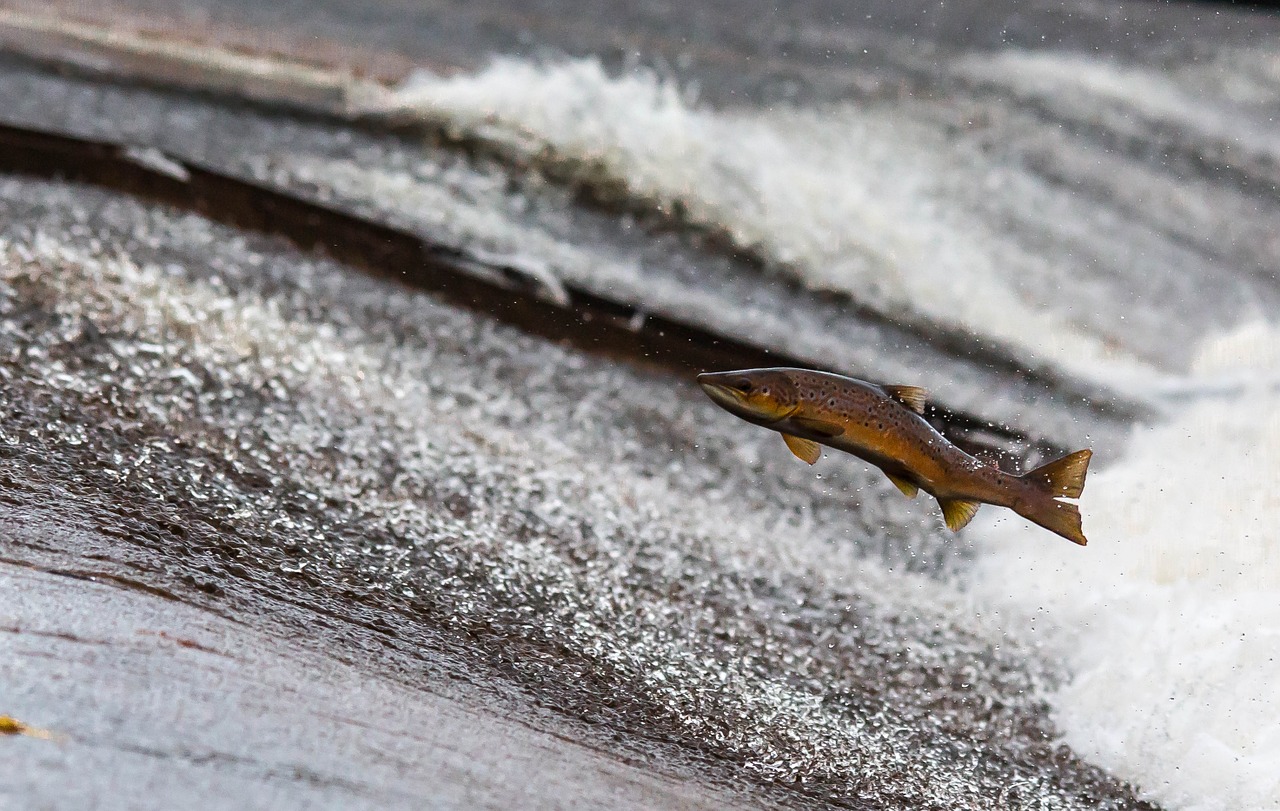 Kvarøy Arctic, a major producer of Norwegian farmed salmon, today announced it will join the IBM Food Trust blockchain network to enhance the traceability of Arctic fish stock and increase consumer trust in its supply chain.
Using distributed ledger blockchain technology, Kvarøy (pronounced "Kwa-ray") and IBM Corp. will enable corporate buyers and customers a transparent view of where fish came from — the journey the food took from pool to freezer or restaurant table – with a Quick Response code. The QR code gives access to everything that happened to particular fish, including its provenance history and even the feed it was raised on.
"Blockchain is the future when it comes to ending fraud in the seafood industry," said Kvarøy Arctic Chief Executive Alf-Gøran Knutsen.
Blockchain technology uses widely distributed cryptographically secured ledgers to store and record transactions. In the case of tracking and tracing food, when a fish stock is taken from a pool the activity is recorded as data to the blockchain. Every time something is done to the food stock – such as transport, storage, processing, distribution and packaging – that event is recorded to the blockchain along with tracking information.
Once the data is added to the network, it is tamperproof and immutable, meaning that a restaurant employee or customer scanning a package of fish can trust that the data of every transaction all the way back to its origination remains unchanged.
The IBM Food Trust network uses that fact to provide a level of transparency that allows farmers, distributors and restaurants to get a view of what happened to the fish all along its journey. As a result, should any employee discover the fish had become tainted along the way – with bacteria or any other contaminant – the point of contamination can be rapidly identified and any potential batches affected can be isolated and recalled.
The IBM Food Trust Network launched its commercial platform in October 2018 with the intent of using blockchain technology to enhance food safety by providing high visibility into supply chain tracking. Since then, food suppliers have launched numerous pilots that include various types of food products including Tunisian olive oil and milk. Other blockchain networks have also been put to use tracking other foods such as shrimp shipments from India and Black Angus beef.
According to Kvarøy, the company sought to partner with the IBM Food Trust network during a recent, dramatic increase in demand for seafood. The company reported that it shipped twice the volume anticipated in February 2020 and that the demand for salmon has seen faster growth than poultry and beef as consumers look for alternative sources of protein.
"The technology tracks a level of detail that helps us reduce food waste so we can feed more people in the world," said Knutsen.
Kvarøy will use this to combine the efforts of every part of its supply chain to create a permanent, digitized chain of transactions. This way, feed manufacturers, fish farmers, distributors and retailers can all access a comprehensive view of product data in real-time. Since every part of the entire chain can see the supply chain, bottlenecks and potential changes to enhance efficiency can be quickly determined.
To enhance the experience for customers images and video of the farms themselves will be available to show the conditions and animal welfare standards that Kvarøy upholds. The company plans to integrate this into a consumer app that will provide insight into the quality and sustainability of the company's farming methods.
"Our work with Kvarøy Arctic further builds our progress in promoting transparency and sustainability in the seafood industry," said IBM Food Trust General Manager Raj Rao. "IBM Food Trust is delivering the tools needed to collaborate across industries and take action to preserve and maintain our global fisheries while protecting the integrity of seafood supply chains."
This technology will be deployed at select Whole Foods Markets stores in the U.S. and Canada in the coming months.
Photo: Pixabay
---
Since you're here …
Show your support for our mission with our one-click subscription to our YouTube channel (below). The more subscribers we have, the more YouTube will suggest relevant enterprise and emerging technology content to you. Thanks!
Support our mission:    >>>>>>  SUBSCRIBE NOW >>>>>>  to our YouTube channel.
… We'd also like to tell you about our mission and how you can help us fulfill it. SiliconANGLE Media Inc.'s business model is based on the intrinsic value of the content, not advertising. Unlike many online publications, we don't have a paywall or run banner advertising, because we want to keep our journalism open, without influence or the need to chase traffic.The journalism, reporting and commentary on SiliconANGLE — along with live, unscripted video from our Silicon Valley studio and globe-trotting video teams at theCUBE — take a lot of hard work, time and money. Keeping the quality high requires the support of sponsors who are aligned with our vision of ad-free journalism content.
If you like the reporting, video interviews and other ad-free content here, please take a moment to check out a sample of the video content supported by our sponsors, tweet your support, and keep coming back to SiliconANGLE.