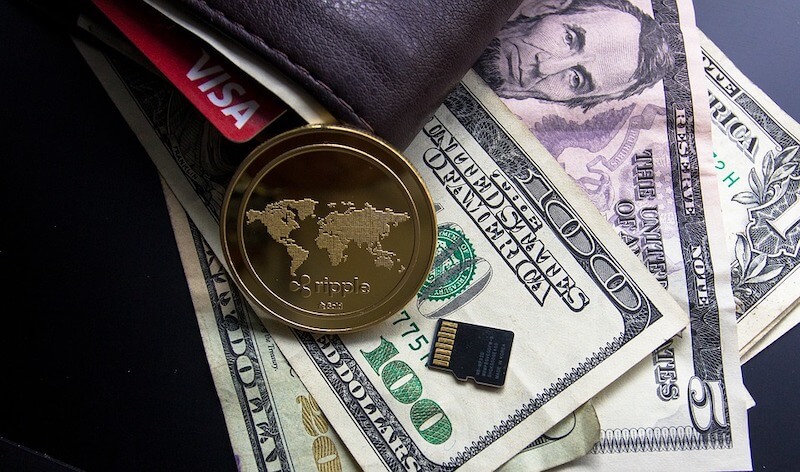 Ripple's XRP token has reached a critical level of support in terms of price action and technicals, although its lack of volume remains a cause for concern.
It is currently trading at March 20's high of $0.1755, with the daily relative strength index (RSI) ticking to the upside for the first time since the down trend began at the end of August.
Bouncing from this region with a swift move back into the $0.20 range would mark XRP's first higher low since February, which could spur a continued rally to the upside.
However, it can't be ignored that trade volume on all XRP trading pairs have dropped off significantly over the past eight weeks, with $1.07 billion being traded over the past 24 hours, down by 70% from in April when it hit $3.5 billion in the same period.
The apparent lack of interest in XRP is bizarre considering the amount of development that has been going on in 2020 for Ripple, with remittance corridors being expanded alongside global partnerships.
However, one of the main stumbling blocks for the XRP token is over-the-counter token sales from the Ripple Foundation, which CEO Brad Garlinghouse claims are "vital to the company's survival".
Flooding the market with a fresh supply of premined tokens during a time when natural interest and demand is low has obviously been to XRP's detriment over the past year, with its price tumbling from almost $0.50 in June, 2019.
From a technical perspective XRP desperately needs to break above the daily 200 moving average in order to trigger a bullish breakout, with it currently residing at $0.2096.
For more news, guides and cryptocurrency analysis, click here.
Latest Ripple price
Current live XRP price information and interactive charts are available on our site 24 hours a day. The ticker bar at the bottom of every page on our site has the latest Ripple price. Pricing is also available in a range of different currency equivalents:
US Dollar – XRPtoUSD
British Pound Sterling – XRPtoGBP
Japanese Yen – XRPtoJPY
Euro – XRPtoEUR
Australian Dollar – XRPtoAUD
Russian Rouble – XRPtoRUB
Bitcoin – XRPtoBTC
About Ripple (XRP)
Ripple is a real-time gross settlement system (RTGS) developed by the Ripple company. It is also referred to as the Ripple Transaction Protocol (RTXP) or Ripple protocol. It can trace its roots to 2004 when a web developer called Ryan Fugger had the idea to create a monetary system that was decentralised and could effectively allow individuals to create their own money.
Ripple is one of the largest cryptocurrencies and is one of the top 10 cryptocurrencies by market capitalisation.
More Ripple news and information
If you want to find out more information about Ripple or cryptocurrencies in general, then use the search box at the top of this page. Here's a recent article to get you started:
As with any investment, it pays to do some homework before you part with your money. The prices of cryptocurrencies are volatile and go up and down quickly. This page is not recommending a particular currency or whether you should invest or not.