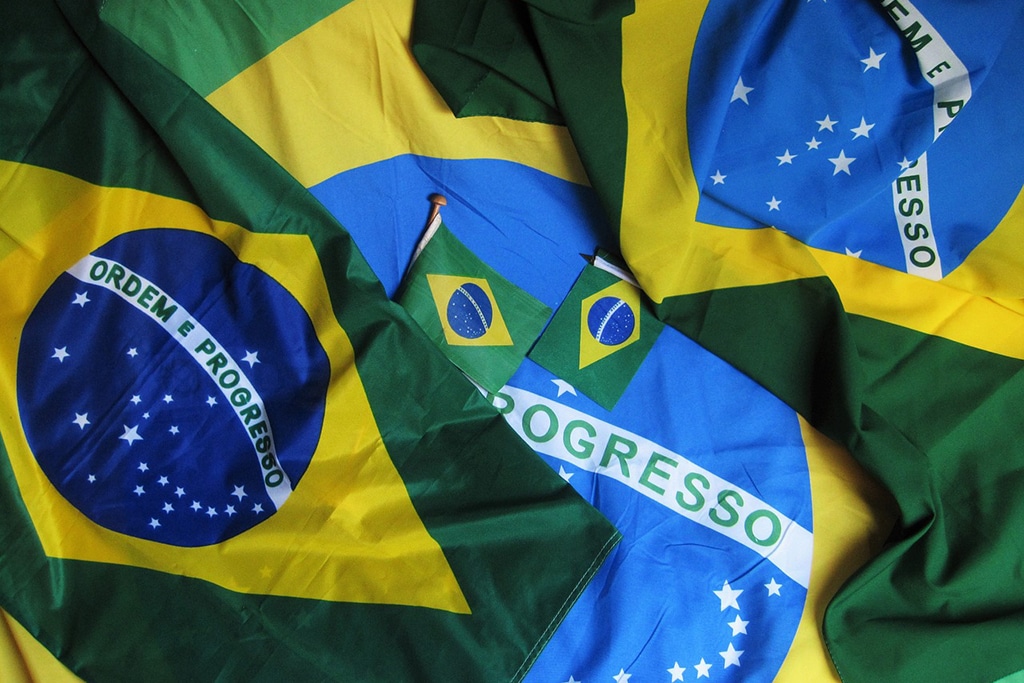 Ripple had a closed-door meeting with the central bank of Brazil on May 30 to discuss "institutional matters". According to the financial institution's website, its president Roberto Campos Neto had a video conference with Ripple CEO Brad Garlinghouse and three other representatives of the crypto firm.
Ripple started to spread and it's developing in Brazil, as its efforts in this country are becoming more apparent. As per the plan posted to the official website of the Central Bank of Brazil, the bank's head, Roberto Campos Neto, connected a week ago with few delegates of the crypto firm who stand behind the third-largest cryptocurrency by market capitalization, including Ripple CEO Brad Garlinghouse.
Other Ripple executives on the video conference with Neto were Luiz Sacco, Ripple's general director for Latin America, and Ben Lawsky, a member of the company's board of directors—and creator of the infamous BitLicense.
The meeting, according to the agenda, was closed to the press, and Brazil's central bank only stated that the call would "address institutional matters."
Even though we can only presume what they were talking about, it is worthy of noting that a meeting of this kind even took place especially considering the attendees: the head of the most important financial institution in Brazil and senior executives of one of the world's most important crypto companies.
Crypto-Friendly Bank President Welcomes Ripple in Brazil
What's more, unlike most central bank chiefs, Neto isn't known for his anti-crypto rhetoric. In 2019, Brazil's central bank president said he believed cryptocurrencies are important when it comes to a few critical issues within the traditional financial system.
Last November Neto said:
"I have always followed cryptocurrencies. I see that, in fact, this product aims to serve a person who wants a fast, secure, transparent, and cheap payment system. If we could turn the whole world into one country and have those four characteristics, there would be no reason not to have a digital currency. The big problem is how to interoperate that with international purchases."
Ripple seems to be pretty much aware of Brazil's attitude on crypto and possibly the opportunity for the country to act as a sort of an impetus for crypto adoption throughout Latin America. This could explain why Ripple's first regional office in South America is exactly set in Brazil, and the company's global head of operations who is responsible for Ripple's expansion strategy in the region is also a famous Brazilian businessman.
Recently, Brazil stated the use of blockchain technologies is one of the focuses within its Digital Government Strategy. This could mean that the government wants to use this technology in order to grow efficiency and transparency in different areas of public administration (as long as they don't mess with the country's gun policy).
Knowing this, together with the positive results Ripple's tech has made within private institutions in Brazil, Ripple could be looking to establish itself as the blockchain infrastructure solution for the wealthiest country in all of Latin America.
Expediting Cross-Border Settlements with XRP
For what we know, remittance markets are the focus of Ripple, as it wants to expedite cross-border settlements with its XRP cryptocurrency. Brazil's remittance flows are valued at $2.5 billion, making the local market an attractive goal for the cryptocurrency company.
Ripple's Managing Director in South America, Luiz Antonio Sacco said he expects more opportunities for growth in the near future:
"Including international banking; With advances in Brazilian banking legislation to facilitate financial transactions, the opportunities here will grow greatly in the coming years."
SWIFT, a global 'bank-to-bank' messaging system, currently operates most of the cross-border payments in Brazil. However, as Sacco says, it is stated that money transfer is 90% cheaper with the solution of Ripple.
Altcoin News, Blockchain News, Cryptocurrency news, FinTech News, News
Author:
Teuta Franjkovic
Experienced creative professional focusing on financial and political analysis, editing daily newspapers and news sites, economical and political journalism, consulting, PR and Marketing. Teuta's passion is to create new opportunities and bring people together.