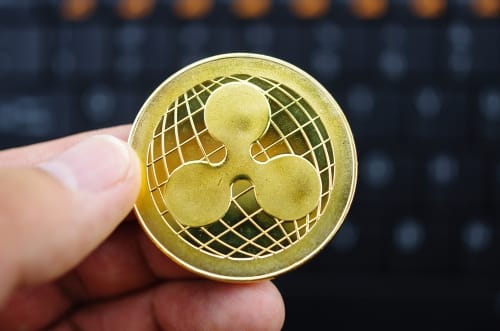 Ripple price trying to stabilize today after yesterday's wild ride. Ripple price rejected at 200-day moving average yesterday and sellers pushed the price down to the 100-day moving average at 0.1957; XRPUSD managed to rebound from that point and returned above the 50-day moving average.
Today ripple price breached below the 50-day moving average but as of writing return above and in the positive territory. A sharp correction in Bitcoin yesterday and a drop below the 9,500 mark drove the cryptocurrencies to lower levels.
The Digital Dollar Project published a paper that outlines the steps for introducing a Central Bank Digital Currency (CBDC) in the USA. The proposed digital currency would be a token-based digital representation of money that is effectively the same as a tokenized version of a Feds note. It would represent the liabilities of the Fed, as opposed to digital money—such as funds from a PayPal transaction—that represent a liability of the issuing commercial bank.
China is planning on a Central Bank Digital Currency (CBDC). The DCEP, and has the opportunity to internationalize the RMB. RMB is the world's eighth most traded currency according to the Bank of International Settlements (BIS), placing it behind the Canadian dollar and Swiss Franc, accounting for only 4.3% of international forex transactions.
Ripple Price Technical Analysis
Ripple price is 0.53% higher at $0.2043 as the bullish momentum cancelled yesterday after the rejection at the 200-day moving average. The technical outlook is now neutral and might see consolidation around the 50-day moving average.   
On the upside, immediate resistance for Ripple price will be met at $0.2046 the daily high; If Ripple remains well bid above $0.2046, the next hurdle will be met at $0.2144 the 200-day moving average. A break above 0.2144 might open the way for a bigger move higher. Next resistance area to watch is at $0.2254 the high from May 9.  
On the other hand, the initial support for Ripple price stands at $0.2007 the daily low. The next support will be met at $0.1957 the 100-day moving average. If the XRPUSD breaks below $0.1957 support level, the price could correct further towards the $0.1907 the low from May 12.