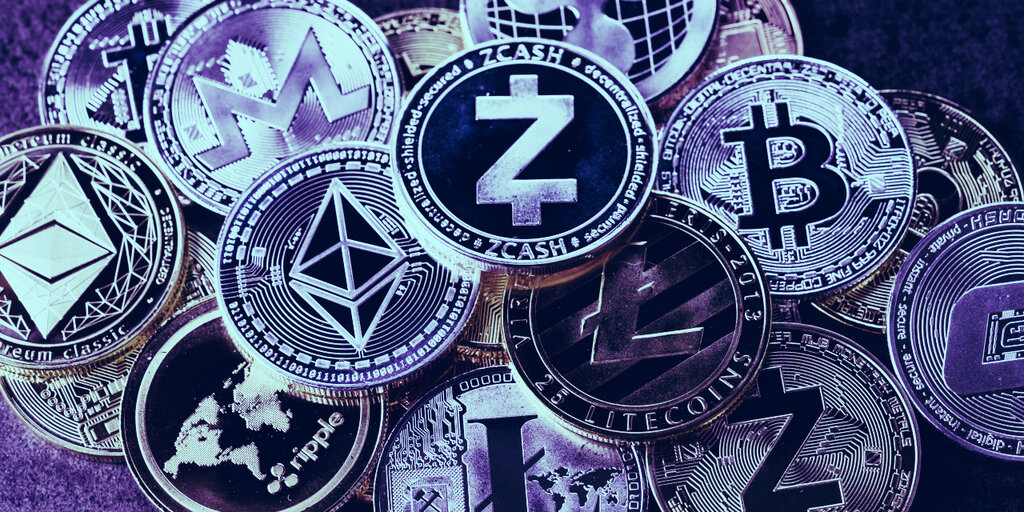 Bitcoin is set to be outperformed by altcoins, especially as banks continue to print money, according to research from crypto investment firm Pantera Capital.
In its June Blockchain Letter published Wednesday, the hedge fund said that while an altcoin bull run the size of 2017's is unlikely to happen again, we are in the midst of a bull market cycle—and we will continue to be in one until next year. 
Bitcoin is already being outperformed by the likes of Ethereum and other cryptocurrencies in 2020, and that trend will continue, said the investment firm.
Currently, Bitcoin's value is up 34% this year—but Ethereum has shot up by 88%, while 0x and Augur have increased by 98% and 97% respectively. Ripple's XRP, still the third-largest cryptocurrency by market cap, is down 2% this year. 
"During cryptocurrency bull markets, we expect assets outside of Bitcoin (alt-coins or alts) to outperform," said the report. "As a whole, they're higher beta assets and people tend to buy them after buying Bitcoin, which is usually their first crypto-asset purchase."
Bitcoin's share of the total cryptocurrency market—"Bitcoin dominance"—is currently hovering just below 65%, but it is likely to drop, said Pantera. This is because other cryptocurrencies will begin to gain more traction.
The growing interest in Bitcoin and other cryptocurrencies is a reaction from investors spooked by the excessive money printing by central banks, the report said. 
"Bitcoin was created in a reaction to the previous money printing," Pantera said. "The price of bitcoin has gone up exponentially during this 10-year period of what was at the time unprecedented money printing. What's going on in the world today is an order of magnitude larger."
"The tsunami of money has increased the price of cryptocurrencies generally. We have used Bitcoin as a proxy for the market because it is best known."
Pantera added that next year, when the bull market matures, altcoins are expected to gain an even more significant market share compared to Bitcoin. 
"It really is more than just Bitcoin," Pantera concluded.
Disclaimer
The views and opinions expressed by the author are for informational purposes only and do not constitute financial, investment, or other advice.