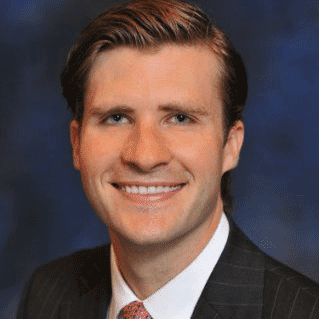 In a Nutshell: Treum is a blockchain platform designed to help companies build the trust necessary to win over modern consumers. The platform allows both clients and their customers to track production chains and verify the authenticity of purchased items. Current clients include professional sports franchises, global cosmetic companies, and agricultural producers.
Consumers want options. Most people don't want to eat at the same restaurant or shop at the same store every time they go out. Options bring competition, which improves service and lowers prices.
For years, many consumers chose their preferred brands based on price alone — whichever company offered the lowest price earned the sale. More recently, however, buyer motivation has shifted from cost-conscious to being conscious of the ways corporations source and deliver goods.
Treum is a blockchain platform designed to help companies build the trust needed to win over today's consumers who increasingly demand full transparency. By leveraging blockchain technology, Treum's production modules help clients in a wide range of industries remain transparent and traceable in their claims of everything from organically grown produce to game-worn apparel.
"We are seeing a paradigm shift from the value-driven consumer who makes buying decisions based on price and convenience, to the purpose-driven consumer who aligns with sustainability and transparency," said Tyler Mulvihill, Cofounder of Treum. "These consumers demand trust from the brands they buy from."
Treum's current clients range from sports teams to global cosmetic companies.
The NBA's Sacramento Kings use Treum to create a digital twin for every game-worn jersey sold during live auctions. Premium cosmetics company WhollyKaw leverages Treum to provide product and ingredient transparency to its consumers. Other clients use the blockchain to track the provenance of organic cotton and provide proof of organic claims.
"We have a mix of users from small online boutiques to large Fortune 500 organizations across the globe," Mulvihill said.
Treum's goal is to bring accountability to all the buzzwords and labels placed on today's products. There's little provenance required for a company to stamp "organically grown" on its products. The collectibles industry struggles to combat counterfeit merchandise. No one really knows what ingredients go into the products used to wash our hair.
But through the blockchain, consumers can trace ingredients from seed to sales floor, with plenty of proof to show its organic roots. Instead of purchasing the centerpiece of your prized collection from a random person online, Treum can show you its history — and proof of authenticity — from a reputable source.
That peace of mind not only attracts new customers, but it improves word of mouth and builds brand loyalty.
Treum's trust-building platform boils down to three main components: transparency, traceability, and tradability. Those three ideals allow customers to peek behind the curtain to verify any claims made about the products.
By being transparent, a company minimizes the likelihood of unwarranted negative reviews or bad press. Treum helps its clients remain transparent in several ways:
Treum helps brands map their supply chain and improve the efficiency of certificate management.
Customers can instantly verify the claims by viewing the evidence on their mobile devices.
Anyone can publicly authenticate data, building trust between brands and consumers.
Users self-onboard and invite the suppliers in their network, creating a domino effect.
Clients can take Treum's traceability module and embed it into their own website, or they can link to Treum directly from their own platforms. By doing so, potential customers can view an entire supply chain and gain trust before purchasing a product.
Treum's traceability module enables its clients and their customers to:
model their unique product journey themselves without the need for coding expertise
show the product journey to their consumers without needing login access (i.e. scanning of a QR code on the product packaging)
instantly view product origin details
Consumers value authenticity. Whether they're purchasing a genuine game-worn jersey or a designer t-shirt, it's important to know that the item is the real deal.
Treum's tradability module helps clients use various digital means to separate their authentic items from counterfeits within the marketplace. That not only gives the consumer peace of mind during a purchase, but it increases the long-term value of the item if the original buyer decides to eventually sell the product.
Treaum's Tradability module enables companies and consumers to:
choose from RFID or AI/ML fingerprints to protect and authenticate their product
create and issue a unique digital twin to prove and verify ownership for the product
provide protection beyond the label, as items are cryptographically signed and recorded
engage with their products in the digital world
Every business depends on consumer trust to thrive. Treum's platform consistently rates favorably for companies around the globe that use blockchain solutions to build that trust.
While the platform's clients range in size and scope, the onboarding process remains simple, and businesses can digitize a product or supply chain in very little time.
"We have purposely obfuscated the complexity of these systems because Treum was built to help business users digitize their business in minutes, leveraging a no-code blockchain system," Mulvihill said.
Treum consistently tests its platform modules to make sure they meet its customers' needs. Mulvihill noted that the company works closely with its clients to incorporate any feedback and to ensure Treum's capabilities evolve to meet marketplace demands.
"If our customers require additional features, designs, and custom applications, we can easily incorporate or build this on top of Treum, which is API-enabled," he said.
Potential clients can visit Treum's website and click the "Request a Demo" link in the top-right corner. After filling out a short form, a Treum representative will respond to answer any questions and offer an opportunity to test-drive the platform before committing to it.
Competition doesn't only bring consumers better prices. In a market where companies want their products to stand out, competition can also bring better products that are ethically sourced. Consumers must trust a product before pledging their loyalty to it.
Treum's platform not only builds trust, but it allows companies to remain transparent, traceable, and tradable in a time when many companies stamp a generic "organic" or "authentic" label on their products without showing proof.
It's no wonder why many companies turn to the blockchain — and Treum — to enter this new generation of marketing.

"We are experiencing almost overwhelming demand from sustainable luxury goods companies, e-commerce platforms, and collectible companies that are interested in leveraging our end-to-end product and supply chain platform," Mulvihill said.
Mulvihill also said that Treum is currently enhancing features that will allow brands to participate in the circular economy, as well as increasing sports and music fan engagement channels and RFID and machine learning image recognition technology for digital twin creation.
Those innovations prove that the blockchain isn't just for cryptocurrencies. With proper use, this technology can change the way the world buys and sells everything from meat to memorabilia.