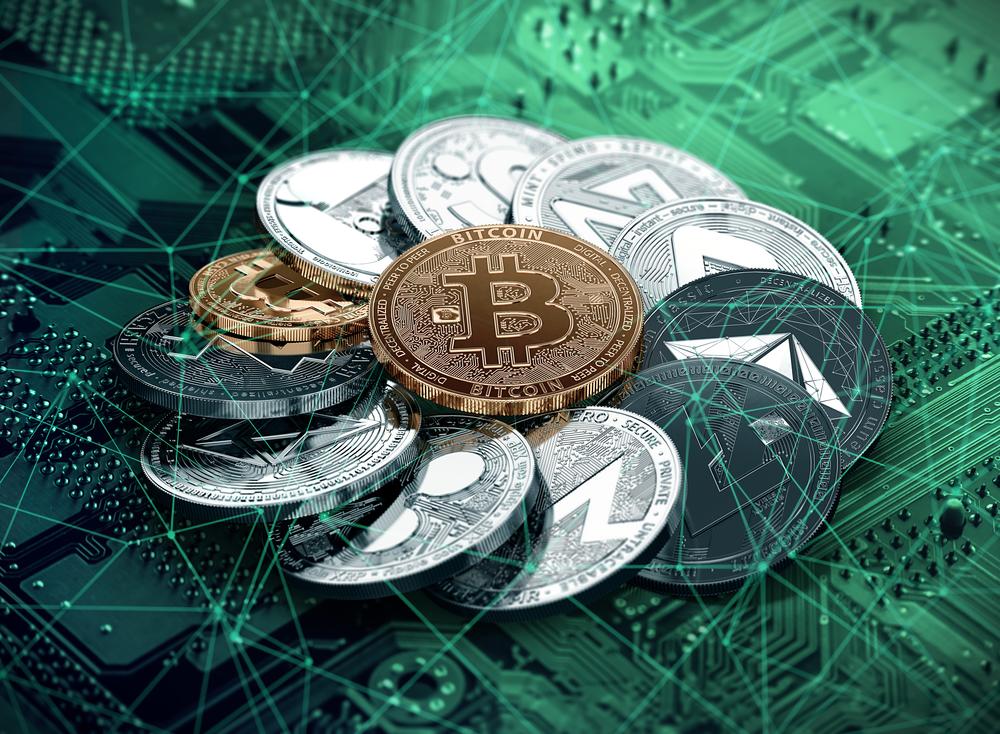 Source: Wit Olszweski – Shutterstock
The Bitcoin price has again fallen below the $9,000 mark, but recovered shortly thereafter.
Analysts are currently divided on whether Bitcoin will rise or fall.
Mike Novogratz remains bullish and expects a Bitcoin price of $14,000 by the end of the year.
---
The Bitcoin price continues to move in a narrow price range between $8,900 and $9,300, but fell briefly to $8,900 a few hours ago. Bitcoin recovered quickly, however, and at the time of writing is trading at %9,200, up 1.0% in the last 24 hours. The market capitalization remains at $167 billion.
Blockroot's founder and trader Josh Rager describes that Bitcoin's volatility remains high and that a breach of the strong resistance along the $9,200 mark would be a bullish sign for Bitcoin. However, if Bitcoin falls back to $8,900 and does not find new buyers, a new local low could be drawn, clearing a potential uptrend.
Price tagged the previous Support turned Resistance level at $9195 and has dropped back down into the compression

A retest of $9200+ would give me bias of the next strong move up

While another breakdown to to $8900 and would expect to head lower

Hoping for volatilty soon pic.twitter.com/7MxVt42vwP

— Josh Rager 📈 (@Josh_Rager) July 5, 2020
However, "The Wolf of All Streets" is bullish for Bitcoin. He has entered the market at $9,030.50. In his opinion, Bitcoin is drawing some bullish indicators that point to a soon rising BTC price. If Bitcoin falls below the $8,900 mark, he will close his position and wait for the next favorable entry opportunity.
Bitcoin Trader "Teddy" explains that Bitcoin has been showing high volatility for several weeks and so far there are no clear signs in which direction BTC will trend in the coming days and weeks. A sudden rise in price of $200 can be wiped out after a few hours, as the chart on Twitter shared by Teddy shows.
Weekends used to be fun, now:

1) moon

2) doom

3) a lot more doom$BTC pic.twitter.com/uc8qQxOutK

— Teddy (@TeddyCleps) July 5, 2020
"Byzantine General" describes that Bitcoin is still in an uptrend, but has still not found the short-term bottom. He states that although Bitcoin has fallen below $9,000 several times in the short term, many buyers are sitting just below this mark and the price has therefore risen quickly back above this important mark. In his opinion, Bitcoin will start a new rally as soon as the bottom has been found.
If you think this is the top, then you really are betting that this time is different.$BTC pic.twitter.com/LlZjCAqkDL

— Byzantine General (@ByzGeneral) July 5, 2020
Commodity and Bitcoin Trader "Cold Blooded Shiller" aptly summarizes that there is a great deal of uncertainty in the market at the moment because BTC is not giving clear signals and therefore a price forecast is not possible. He warns his followers not to interpret a short upward movement of Bitcoin of $200 or $300 as a new bull run.
Meanwhile, the Altcoin market continues to show a strong correlation with Bitcoin and is also trending sideways. The Ethereum price shows a plus of 0.87% to a price of 230.47 USD, XRP + 1.39% to 0.18 USD, ADA + 3.41% and Litecoin + 0.83% to 42.18 USD.
Michael Novogratz: Bitcoin will reach $14,000 in the near future
In a new episode of the "Unchained" podcast, Bitcoin bull Mike Novogratz reports that Bitcoin is expected to reach the USD 14,000 mark earlier than expected. He sees the rising interest among institutional investors and the inflow of new capital into the market as responsible for this. He continues to forecast that Bitcoin will continue to grow despite the economic downturn and the ongoing corona crisis and that adaptation will increase worldwide.

Last updated on