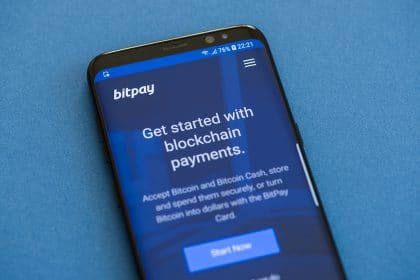 BitPay has added adds a range of new features to its apps, including SegWit functionality, Coinbase integration, and fiat-crypto purchases via Simplex.
BitPay, the cryptocurrency payment services provider, has updated its payments app. The company indicated this in a blog post. BitPay has integrated SegWit functionality alongside a few other upgrades. 
Segwit support in the BitPay app is optional. If wallet users want to send transactions without SegWit functionality it is possible. 
Another key upgrade is integration with Coinbase. Users can now operate their Coinbase wallets from within the BitPay app. The app is also launching a new "dark mode" skin. The dark mode takes things easy on the eyes. The dark mode is expected later this month. 
Segwit (or segregated witness) is one of the scaling solutions that have been introduced to the Bitcoin (BTC) blockchain. Segregated Witness is an added layer of consensus. This consensus is achieved before records reach the main blockchain. 
SegWit to Help BitPay Make Bitcoin Transactions Faster
Block size has been a big problem on the Bitcoin blockchain. To achieve the feat of reducing block size, the signature part of the block is separated and included separately. This proposal is known as the Bitcoin improvement proposal 91. Miners ratified this on 21 July 2017. Segregated Witnesses separate the signature records from the merkle tree of the Bitcoin blockchain. 
SegWit was expected to be fully operational on the Bitcoin blockchain as of August 21, 2017. Under the proposal blocks that didn't include the witness signature separated from the block would have been rejected by miners. 
That didn't happen entirely as many exchanges still don't support SegWit wallet addresses (bc1). This has led to most of the transactions on the blockchain still having significant lag time. 
Things are changing however as more exchanges and other players within the Bitcoin (BTC) ecosystem are adopting SegWit. SegWit's introduction will create savings on Bitcoin (BTC) transactions for the users. It also enables faster transactions. 
BitPay Introduces More Upgrades
BitPay has gone all the way when it comes to the integration of Coinbase wallets. All operations are live and in real-time. Users will be able to perform their tasks without having to switch Apps. The dark mode feature also helps in increasing the mobile phone battery life. This is because the dark mode doesn't rely on backlights as light mode does. 
One other factor that BitPay has introduced is the use of credit cards to buy cryptocurrencies. BitPay has teamed up with Simplex to make this happen. 
Simplex is already a known key player when it comes to credit card processing for cryptocurrency transactions. Their inclusion with BitPay is one more partnership that is bringing the goal of broad adoption closer home. 
It also means that BitPay is fast becoming one of the premier "go-to" platforms for all things cryptocurrency. This is another move that puts BitPay on another level in the crypto space. 
Altcoin News, Bitcoin News, Blockchain News, Cryptocurrency news, News
Author
Christopher Hamman
Christopher Haruna Hamman is a Freelance content developer, Crypto-Enthusiast and tech-savvy individual. He is also a Superstar Content Developer, Strategy Demigod, and Standup Guy.