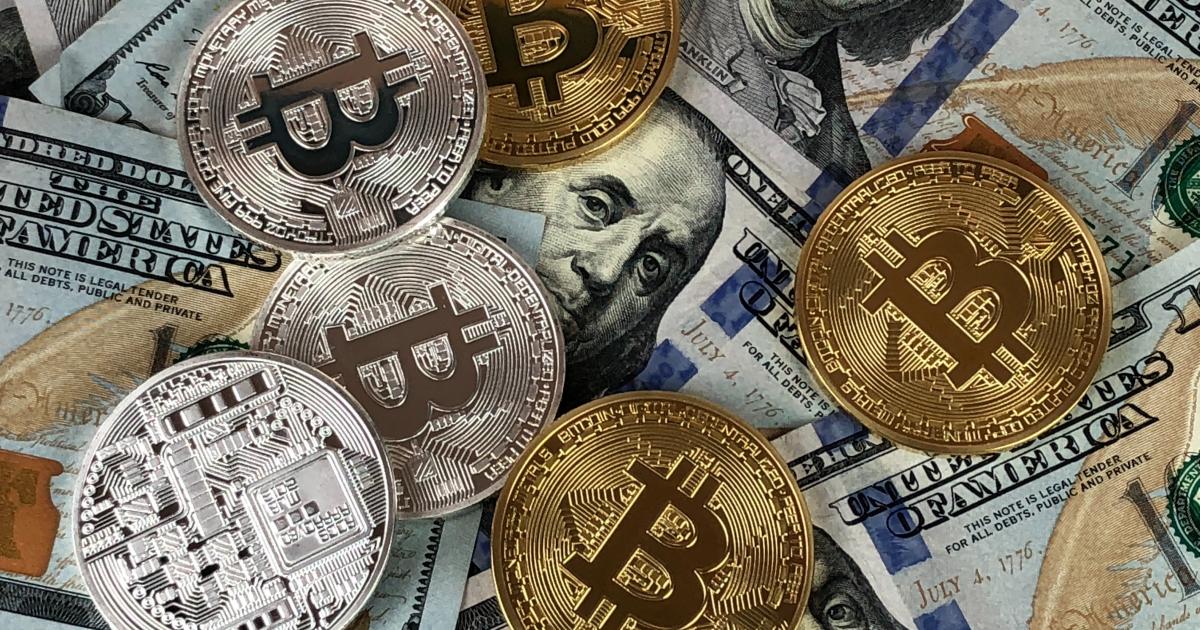 Bitcoin Technical Analysis: BTC/USD Stays Around $9,300 While The Number Of Holders Hits 20 Million
Bitcoin has been trading sideways for practically the past two months, however, that hasn't stopped investors and new users to continue buying Bitcoin. According to a recent report by Daniel Ferraro, the number of addresses holding Bitcoin reached 20 million on July 1 after a steady uptrend for the past year.
Ripple Technical Analysis: XRP/USD Sees A Glimpse Of Hope But It's Still Facing A Long-Term Trendline Resistance
XRP has been one of the weakest cryptocurrencies for the past year, losing a lot of market dominance and dropping to new lower lows. On July 6, XRP/USD had a significant 8-9% price surge towards $0.189 putting the digital asset inside a daily uptrend. Unfortunately, there is a long-term trendline formed on the daily chart that will act as a strong resistance level in the near future.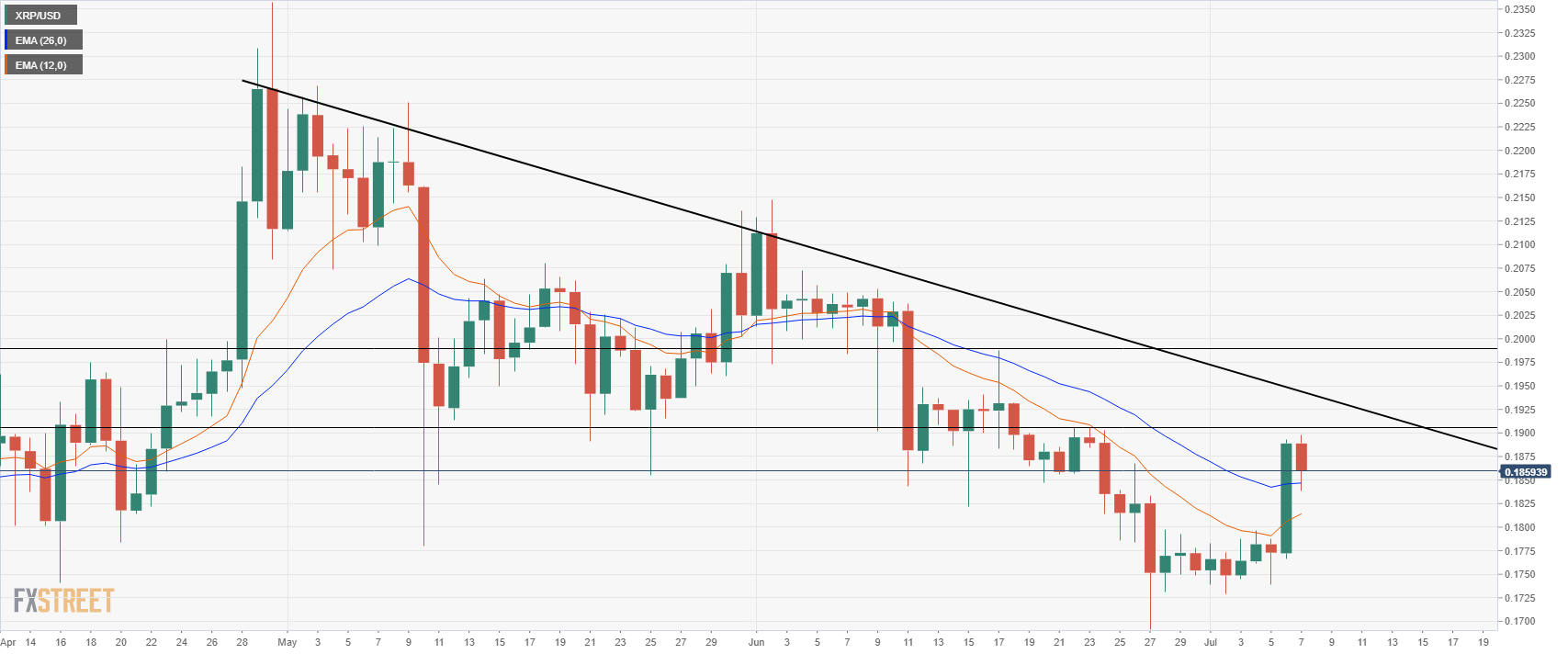 ChainLink Technical Analysis: LINK/USD Massive 22% Surge Hitting A New All-Time High At $5.90
ChainLink has been clearly outperforming the market for the majority of its existence. Throughout 2020, the digital asset has seen astronomical gains from a low of $1.75 on January 1 to the current high at $5.9. After April 6, LINK has traded above the daily 26-EMA almost the entire time except for a brief period between May 11 and May 20.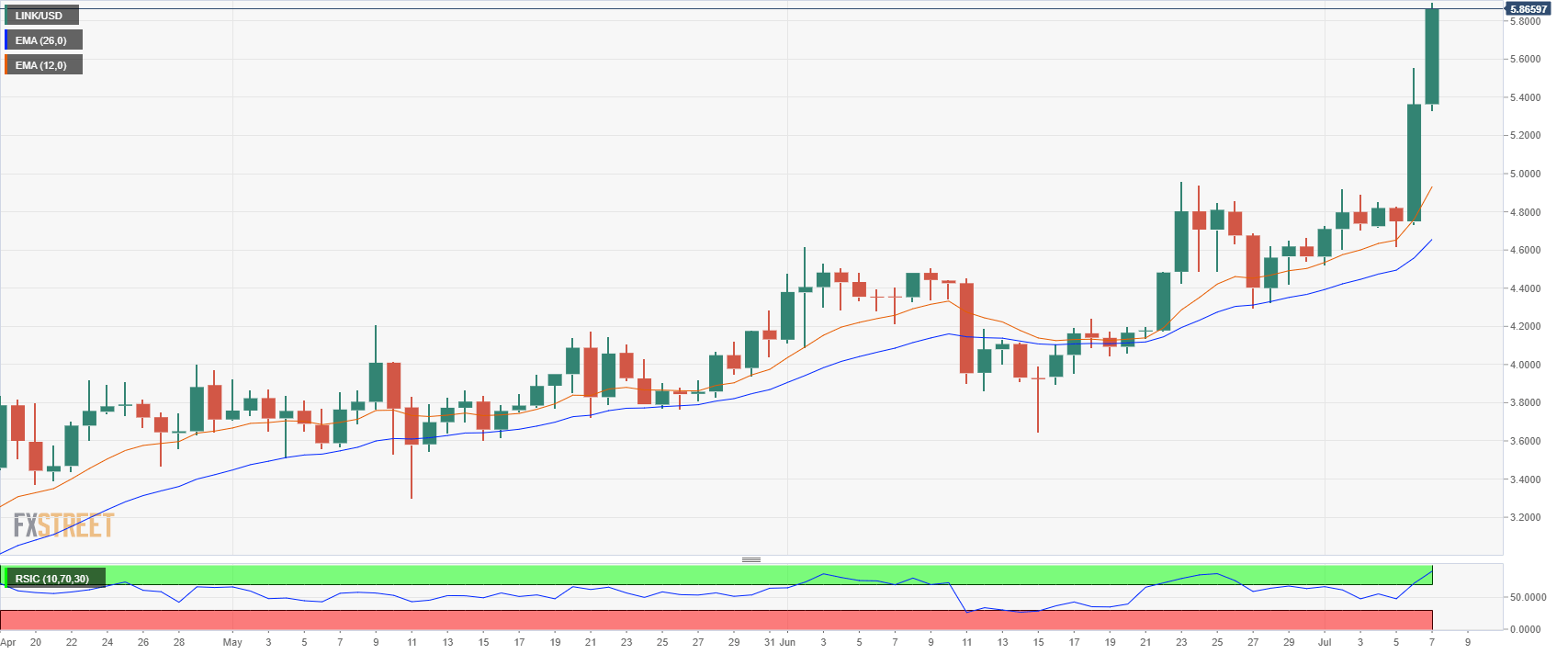 Photo by David McBee from Pexels.
© 2020 Benzinga.com. Benzinga does not provide investment advice. All rights reserved.