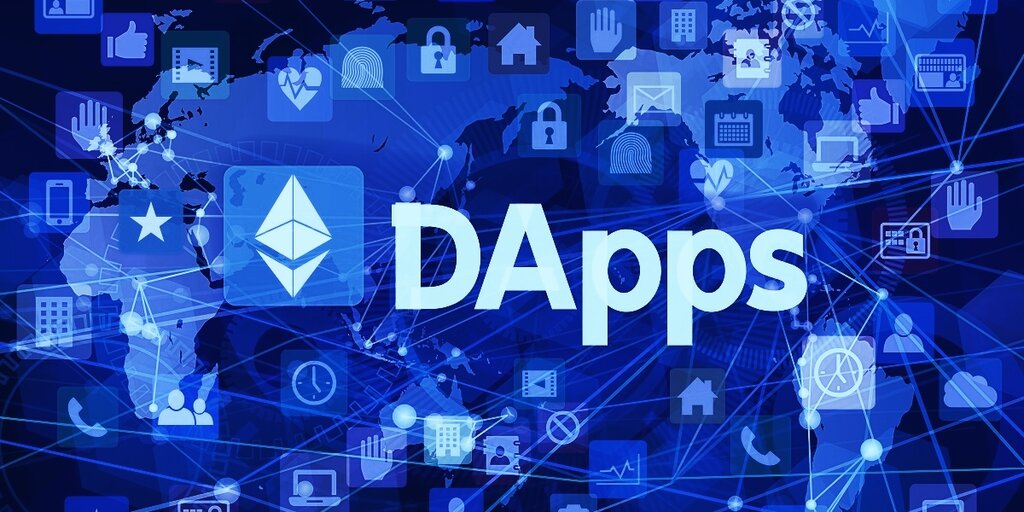 Transaction volumes for decentralized applications (dapps) hit $12 billion in Q2 of 2020—a $4.5 billion (37%) increase from Q1 of the same year. That's according to the latest figures from DappRadar, which also show Ethereum's sustained dominance in the space.
Ethereum dapps accounted for 82% of that $12 billion figure, with the majority of value coming from the use of decentralized finance (DeFi) apps. Unsurprisingly, the much-talked-about Compound (COMP) is the most valuable dapp by transaction volume, with $1.2 billion having passed through the lending protocol alone.
Not all aspects of the Ethereum dapp space are thriving, however. Due to the increase in Ethereum gas prices and transaction fees, gaming dapps saw an 80% drop quarter-on-quarter. According to DappRadar, high gas prices are "killing the activity of games" on Ethereum.
EOS and Tron dapp activity on the rise
Despite Ethereum's dominance of dapp transaction volume, both EOS (EOS) and Tron (TRX) have shown increased daily dapp activity in 2020. In fact, in the three months between Q1 and Q2, Tron transaction volume increased by 17,210%. The sudden spike in the use of Tron Dapps can be largely attributed to Oikos.cash—a Tron version of Ethereum's Compound lending app.
Although Tron's move into DeFi has proved successful, Dappradar notes that the majority of Tron dapp activity still originates from apps in the "Gambing" and "High Risk" categories.
EOS dapp wallet activity suffered a 53% drop moving from 2019 into 2020, thanks to network congestion caused by the EIDOS token airdrop. "The airdrop triggered massive congestion on the network by sucking up the majority of the EOS blockchain's resources," said the report, adding that it proved to be "catastrophic" for the wider EOS dapp ecosystem.
DappRadar describes EOS's current position in the dapp space as "fragile". While EOS dapp volume currently stands at $1.9 billion for 2020, the majority of that sum originated from just two gaming Dapps: Upland, and Crypto Dynasty.
A Hive of activity
Data from DappRadar also shows that the recently launched Hive—which hardforked from Tron in early 2020—has already taken over its ancestor chain in terms of daily dapp volume. Most of the activity comes from the Hive-based blockchain game, Splinterlands.
The overall picture painted by DappRadar shows a blockchain sector largely dominated by one platform. However, both Tron and EOS—while some way behind Ethereum in dapp volume—are growing too.
Ultimately, with $4.5 billion entering the dapp space in the past three months alone, it seems safe to say that interest in the dapp space is on the rise.