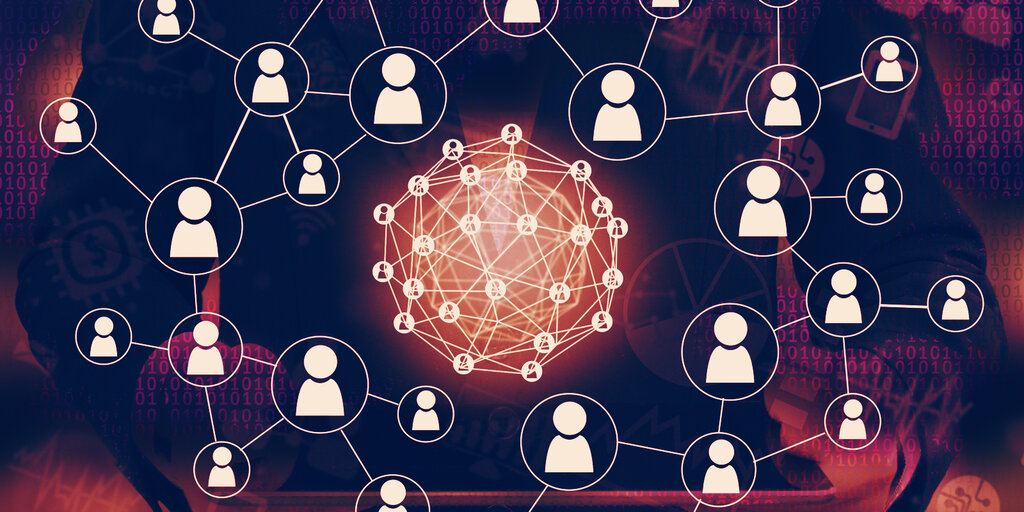 Want to keep Zuck from prying through all of your Facebook messages? Don't trust Telegram or Twitter to keep your DMs safe from hackers or, perhaps worse, Big Brother?
Joining various peer-to-peer and decentralized chat apps that prevent prying eyes is DChat, a new decentralized messenger protocol that launched today. It's built by Silicon Valley's decentralized domain registrar, Unstoppable Domains. 
On DChat, all chat information is held on users' devices and then distributed across the GUN protocol, a peer-to-peer database for running apps within web browsers. And it's all linked up to the Ethereum blockchain, since private keys are required to access the service. 
That means it isn't held on a centralized server somewhere, so police can't force, for instance, Unstoppable Domains to divulge information about its users. 
These features address concerns posed to privacy advocates by the US's EARN IT Act, which would, if passed, force privacy companies to provide governments with a back door to end-to-end encryption software. 
"The EARN IT Act could end user privacy as we know it. Tech companies that provide private, encrypted messaging could have to re-write their software to allow police special access to their users' messages," wrote the Electronic Frontier Foundation in a blog post.
If passed, the EFF said that the Act would be "a disaster for Internet users' free speech and security."
DChat, which gets around the EARN IT Act, is the result of three months of development in Mozilla's "Fix the Internet" incubator, Bradley Kam, co-founder of Unstoppable Domains, told Decrypt.
Here's how it works
DChat relies on similar tech to Unstoppable's human-readable .crypto domain names—essentially Ethereum addresses that lead to decentralized websites hosted by a peer-to-peer network. 
Should Kam call his personal .crypto domain Brad.crypto, then that domain name would also be the username he'd use for his new chat app. (Of course, all this comes at a price; Unstoppable Domains is running a business, after all. Most .crypto domains run for around $40).
"What we've done is we've taken care of your chat, plus the user name—the domain name that the user controls," he said. "No company can take away your inbox, take away your messages, or stop you from using it."
Kam wants his company to be the cornerstone of the decentralized web (much like how Facebook is the cornerstone of the centralized web).
Unstoppable's .crypto domains now function as provably unique, user-owned gateways to decentralized chat, websites and payments services. "So, the package creates a secure and clear identity on the decentralized web," he said. 
Once the domain name is purchased, the chat service is free. Kam said there's no limit to how many users its direct messaging app could support; Waku, another peer-to-peer chat protocol, claims to support only 10,000.
Kam said that he'd consider adding support for voice calls, too (potentially setting it up to compete with centralized titans like Zoom). In this, DChat would rival companies such as Brave, which has already built an end-to-end encrypted video call service.(This currently supports just one-on-one conversations, however). 
Kam also said that file storage services could be bolted on to the software, but added: "we as the protocol builders don't have a direct role there. Anyone can build an app, paid or unpaid. We just expect that unpaid will be the default."
Should the EARN IT act pass, Kam, and decentralized chat apps like his, may soon find a surplus of new talent.