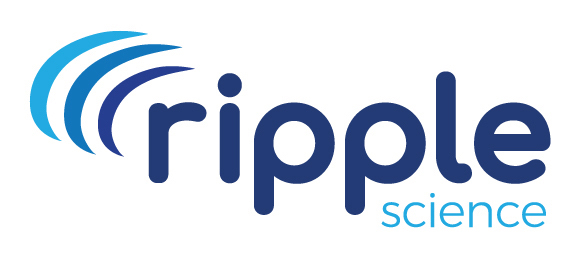 I love that Ripple is making this highly involved and complex clinical process easier and streamlined.

ANN ARBOR, Mich. (PRWEB)
July 09, 2020
Ripple Science today announced their partnership with Lakeside Life Science, a diagnostic research organization that is performing a clinical study to determine antibodies using Medsential's COVID-19 IgG/IGM Rapid Test Cassette. With 11.6 Million cases and over 500,000 deaths worldwide, the public health crisis that is COVID-19 has accelerated organizations to adopt technology like Ripple, which shorten time-to-market for biopharma solutions.
Ripple is a web-based platform designed for clinical research teams who want a secure and streamlined way to recruit, manage, and retain patients for trials. Ripple is a purpose-built CRM and project manager which organizes clinical trial recruiting and research efforts, leading to valuable time and cost savings. Medsential's test is already available for high-complexity CLIA certified labs. Lakeside's study will be validating the test in a clinical setting. Paul Allard, COO of Lakeside Life Science, explained how Ripple helps with a very short timeline: "Ripple is streamlining the whole clinical study process for us. Our timeline for this study is incredibly short. Normally we need four to six months for study start up and 18 months to enroll patients. Our goal is to complete this entire study under a month and a half."
Allard anticipates a follow-on study to determine how long a person has the antibodies. Lakeside, an expert in testing validation, has confirmed that Medsential's IgM/IgG antibody test outperform antibody tests from well-known industry healthcare providers. Allard said, "In moving to a long-term study, we want high confidence in our antibody testing solution and are delighted at Medsential's results and how easy the tests are to use."
Lakeside is using Ripple to quickly recruit and track patients from small, underserved community centers that don't have access to standard testing or the tools to manage clinical studies. Patients from these small centers can benefit from access to testing and are more representative of the general population.
Clinical studies are known for their complex nature beginning with recruiting patients to continual patient engagement, especially for follow-up months after the study commences. Chiao-ih Hui, COO for Medsential, is pleased that many of the study complexities are being removed. "I love that Ripple is making this highly involved and complex clinical process easier and streamlined. This will accelerate and provide a model for getting our solution to point-of-care settings and to vulnerable populations who have the most need for these solutions."
President and CEO of Ripple Science, Peter Falzon commented, "With COVID-19, the way we conduct clinical trials has changed and there is a heightened sense of urgency. The team at Ripple Science is dedicated to enabling clinical research teams to work remotely and adopt virtual research methods, while boosting recruitment and retention."
About Lakeside Life Science:

Lakeside Life Science was founded in January of 2015, by W. Jeffrey and Paul Allard to bring patients and communities together to advance personalized medicine through the research and development of novel diagnostic tests. Lakeside provides the resources for their clients to bring their assays from invention to FDA clearance/approval, while putting patient needs first.
About Medsential:

Medsential LLC is a US FDA registered company that develops, manufactures, and distributes a broad range of medical products to customers. Established in 2005, Medsential is an ISO certified medical device company with the capabilities to manufacture and assemble a broad range of products. Medsential has an extensive distribution channel, salesforce, engineering platform, and production team to bring quality products to global markets.
About Ripple Science: Ripple Science accelerates clinical research with its secure, HIPAA-compliant suite of tools. By adapting sales and marketing automation to the process of patient recruitment, Ripple helps our customers recruit more participants, faster and reduces patients lost to follow-up. Ripple Science's flagship product, Ripple, is currently being used by research investigators at more than 100 academic and research centers around the world, including Johns Hopkins University, Pennsylvania State University, University of California Los Angeles, the Brain Research Foundation Canada, University of East Anglia (UK), Cognito Therapeutics (Boston, MA) and the University of Michigan.
To learn more, please visit: https://www.ripplescience.com
Share article on social media or email: