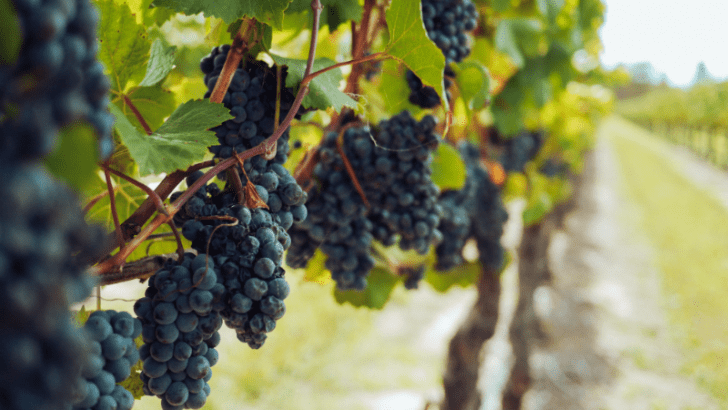 Symbol from NEM (Symbol) has developed an enterprise blockchain designed to work in critical load situations – such as networks requiring very high speeds and a large number of transactions per second. This is relevant in product traceability applications, as well as production or supply chains – and verifying the authenticity of wine
With the Symbol approach, even the most traditional of businesses – vineyards, distilleries, etc. – can use blockchain to modernise operations. For example, Symbol includes PoS+ consensus mechanism, 'harvesting' and aggregate transactions. Together these enable the processing of varieties of transactions involving multiple signers as well as facilitating trustless, multi-party asset exchanges and deals. Thus enterprises operating in business environments where a consistent verification of information and data is key to success – such as wine – can produce and distribute around the world with confidence that there has not been interference.
Symbol – from grape to glass
Fine wine, together with related logistics, is open to exploitation. Multiple examples exist of wine tampering, theft or counterfeiting. These undermine confidence in both the supply and demand of fine wine as an investment as well as something to enjoy. The consequences directly cost producers millions of dollars in lost revenue and indirectly unknown amounts in reputational risk or damage.
Symbol seeks to help wine growers and producers keep track of what happens with raw materials and products – at every stage of production and distribution. It uses blockchain technology to track and verify product as it leaves the vineyard – with all key information publicly available. The objective is to 'reinforce' authenticity.
The information can include variations on:
general itinerary or product information
bottle, box, crate or pallet of wine tracking
serial number tracking – linking to the grape, the year, the vineyard.
These provide the details which confirm that wine leaving a vineyard:
is authentic
has not been tampered with at any stage.
Complications are inherent in logistics
Distributing wine involves transport across countries and continents. Unfortunately, transport complexity offers opportunities for shipment tampering before arrival at a final destination. What Symbol offers growers is the ability to set up disposable smart contracts which rely on the verification and confirmation of the authenticity and quality of the wine transported – before payments go out to logistics partners.
A hybrid blockchain – which understands the importance of keeping key data confidential – means supply chain partners can share sensitive data via a private network. Symbol incorporates disposable smart contracts using "if/then" parameters to ensure that processes rely on the verification and completion of key steps and requirements for all parties – buyers, logistics and sellers.
This places the onus on all supply chain participants to maintain high standards. For example, Symbol enables the verification process to involve scanning a truck or pallet number, or even each bottle of wine in a large shipment. Such comprehensive processing reduces the opportunities for crooks to introduce cheap 'knock-offs' or counterfeit wine to enter into wider distribution. All stakeholders have the ability, independently, to confirm the authenticity of each product with which they interact.
Confidence and security
The verification processes can extend to retailers and consumers. This offers the highest levels of transparency across the whole supply chain – from grape to glass (whether bottle or goblet).
For instance, a simple Know Your Customer (KYC) app, created by a third-party developer, could provide a mechanism to end buyers (the public) when they purchase. Because they can inspect the details, from grape to store, they can have confidence in the end product. In effect, Symbol is providing security and sustainability across supply chains,
Enterprise Times: what does this mean
Enterprise Times has discussed the possibilities, and advantages, of using blockchain for preventing wine fraud before (see TATTOO and My Story). The technical benefits are clear, even if end consumer involvement thus far remains questionable.
Symbol adds to the general approach with the NEM ecosystem. In effect, Symbol acts as a base for developing sustainable blockchain businesses. By offering a combination of functionality, security and ease of use Symbol believes it opens up fraud prevention possibilities for enterprises. The attractions are:
reducing costs and complexity
overcoming operational and logistics challenges
preventing fraud and counterfeiting.
A different aspect is that Symbol's approach provides swift processing of vast numbers of microtransactions. Aggregate transaction functionality means batching of group transactions containing multiple parties. The effect is not only that producers/growers can engage with end customers but also that they enter into comprehensive blockchain-backed financial agreements. By using staggered payments on multi-signature accounts supported by blockchain, verified results can be available in real-time.
[This description derives from a Symbol blog to be found here.]