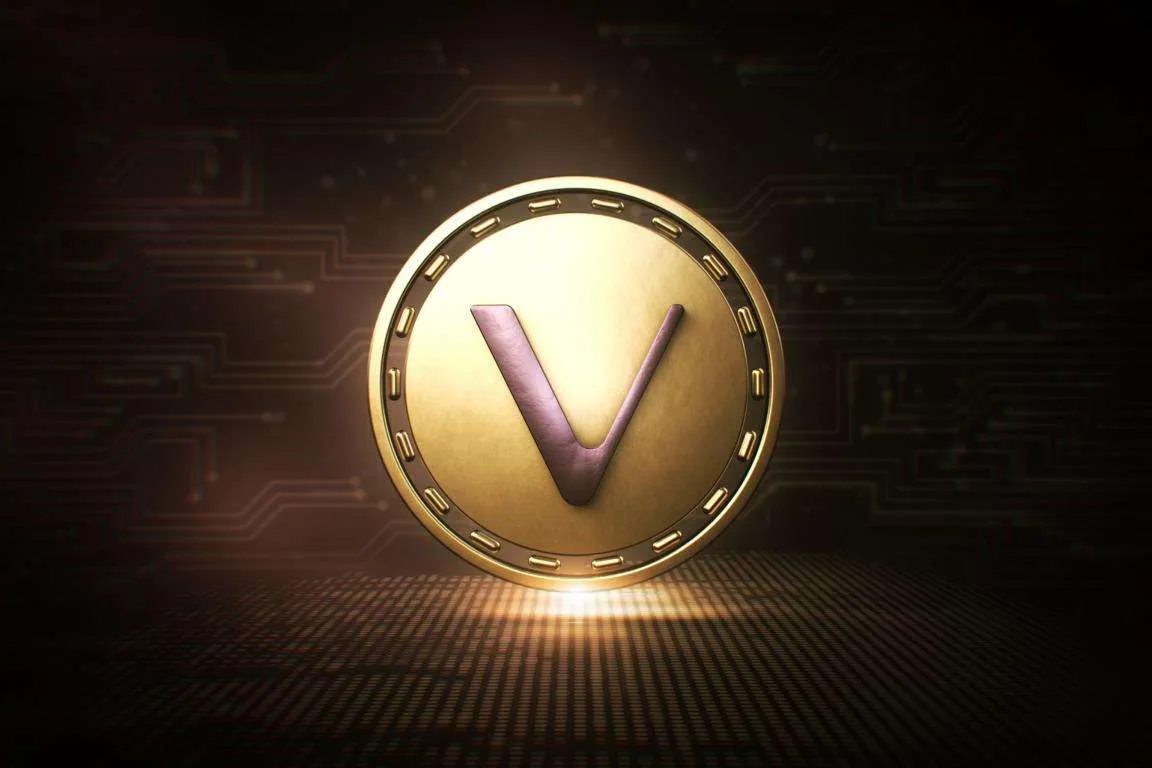 Source: Diego Ioppolo – Shutterstock
Shanghai Municipal Commission of Economy and Informatization recognizes VeChain as one of the most innovative companies in the blockchain sector.
A report from the commission mentions 3 important applications and projects of VeChain in Shanghai.
---
The Shanghai Municipal Economics and Information Commission together with the Financial Information Association published a new report that recognizes VeChain's innovation in the blockchain sector. Called 2020 Global Blockchain Innovation Applications, the report highlights 3 of VeChain's most important projects in Shanghai province: its partnership with Shanghai Gas, Walmart and H&M's sustainable deployment.
The report uses four criteria to evaluate the projects: the amount of progress they have made and their level of innovation, as well as their ability to be replicated in other scenarios and to be demonstrated. The Commission and Shanghai Association evaluated projects in different industries and sectors. Culture, Entertainment, Government, Financial Services, these were just some sectors evaluated.
Report highlights 3 VeChain projects
The first of the VeChain's projects in Shanghai that the report points out as a case of innovation is the Shanghai Gas project. As reported by CNF, VeChain partnered with Shanghai Gas in April this year. The cooperation enabled VeChain to establish an energy as a service ecosystem.
In the report, it is noted that this ecosystem together with a new blockchain infrastructure improved trade, financial service innovation and industry data sharing in the province. VeChain partner PriceWaterhouseCoopers offered its consulting services in project development and research. In this way, the cooperation was able to overcome obstacles faced by the industry, especially in the management of logistics operations.
The report highlights the cooperation between VeChain and Walmart Shanghai. At the end of last year, both companies launched the Walmart China Blockchain Tracking Platform (WCBTP). Based on the VeChainThor blockchain, the supermarket chain has been able to expand the variety of products it offers to its customers.
In addition, Walmart can share information about its products with suppliers and customers. They can track a given product from the beginning of the supply chain until it reaches their nearest Walmart store. Once there, customers can use the WCBTP to receive all information regarding a product.
Finally, the report highlights the partnership between VeChain and DNV GL to verify and track products, materials and processing plants for the H&M group. The partnership began in 2018 and has enabled the fashion giant to find the best sustainable and recyclable materials to produce its clothing.
The partnership is based on the blockchain Mi tracking solution Story™. The solution allows for the documentation and complete tracking of products worldwide from the point of production to the end user. My Story™ has already been used to track high-quality Italian wine, Norwegian salmon and a range of other food products.

Last updated on