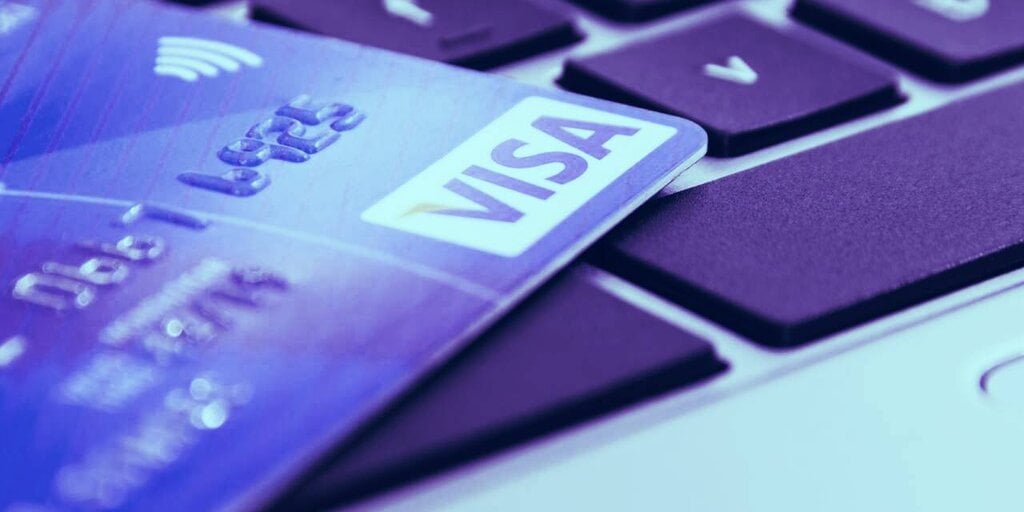 Visa is on the lookout for Ethereum developers to help build a global blockchain payments network.
According to a recent job advertisement by the payment processing giant on its New Zealand site, the company is looking for a "strong developer experienced with Ethereum and blockchain architecture" to join its Global Commercial Payments team, working on distributed applications.
"Our ideal candidate has built and released distributed applications, has worked with the Ripple, R3, Ethereum and/or Bitcoin blockchain, and has experience with Solidity," states the ad.
Is Visa using Ethereum?
Successful applicants will be tasked with working on Visa's generically titled, "Non-Card based payment innovation and product."
Despite the advertisement's apparent focus on developers with experience of Ethereum, Visa's blockchain payment product may not be using Ethereum technology. Nor will it necessarily use Ripple or Bitcoin—also named in the ad.
One of Visa's five stated "priority verticals" for the Global Commercial Payments team is listed as "Hyperledger chain-code development in Go-lang." Also, one of the primary responsibilities listed in the job posting is to "Maintain firm's relationship with the Hyperledger initiative."
What is Hyperledger?
Hyperledger is an open-source umbrella project of multiple blockchain technologies and tools created by the Linux Foundation in 2016. Hyperledger is primarily focused on building permissioned "enterprise-grade" blockchain technologies for use by private businesses and corporations. The initiative received the financial backing of IBM and Intel soon after its inception.
The Solidity programming language—also named in the ad—is primarily used to create smart contracts on Ethereum. R3, meanwhile, is an open-source blockchain project aimed at creating permissioned blockchains for private enterprises, similar to Hyperledger.
Visa's apparent focus on leveraging permissioned blockchain technology could be interpreted as a lack of faith in public blockchains. Hyperledger's documentation describes the benefits of using private, permissioned blockchains in the business sector. It states:
"Participants on a permissioned network are known to one another, and therefore have an intrinsic interest in participating in the consensus making process. This community of participants want to share data with a greater degree of security."
This isn't the first time Visa has tapped the blockchain developer pool. In 2019 the company posted an ad seeking a product manager to oversee the development of "fintechs that support digital currencies."